WATCH: GOP Strategist Rick Wilson Explains Why White Nationalism Is A 'Feature' Of The Trump Campaign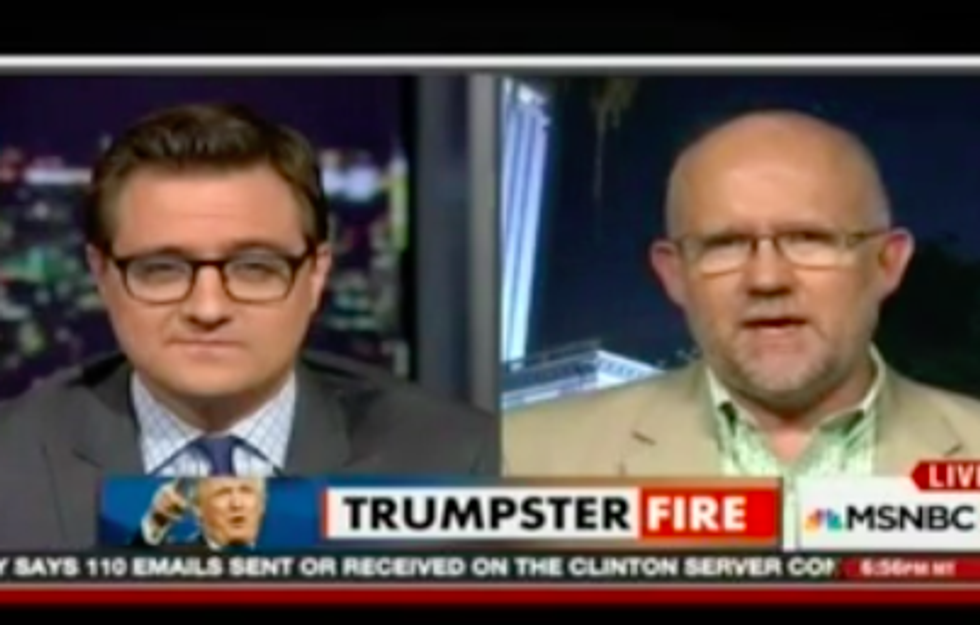 GOP strategist Rick Wilson appeared on "All In with Chris Hayes" on Tuesday to shine a light on the real reason anti-Semitism and white nationalism keep popping up in the Trump campaign – they are a "feature," not "a bug," of the campaign.
Wilson, a Republican who has firmly opposed Trump from the start, wrote an open letter to RNC chairman Reince Preibus asking him get Trump "to block the neo-Nazis, anti-Semites, overt racists and other scum who litter his timeline." His effort was unsuccessful because Preibus was scared of offending Trump, he said, and Trump doesn't want to offend his base.
That base, Wilson explained, is filled with a "deeply resentful, edge-case group of people who really believe that the Jews control the world and that white nationalism is the future of American politics."
Wilson broke down the depth of the Trump campaign's outreach to extremist groups, pointing out that Trump engages with them, replying to them, retweeting them, and otherwise encouraging them. This is a planned strategy that Trump and his social media team follow as a central part of his campaign.
This pattern of "continued flirtation," as Wilson calls it, is one Trump has stuck to. He refused to disavow David Duke and the KKK, refused to acknowledge the anti-Semitic symbol in a tweet against Hillary Clinton, refused to apologize for undercutting Judge Gonzalo Curiel's professional integrity because of his parents' Mexican his heritage, and on and on.
Photo and Video: MSNBC.