WATCH: Jon Stewart Mocks Fox Obsession With 'Muslim-Terrorist-Kennedy Assassin' Bergdahl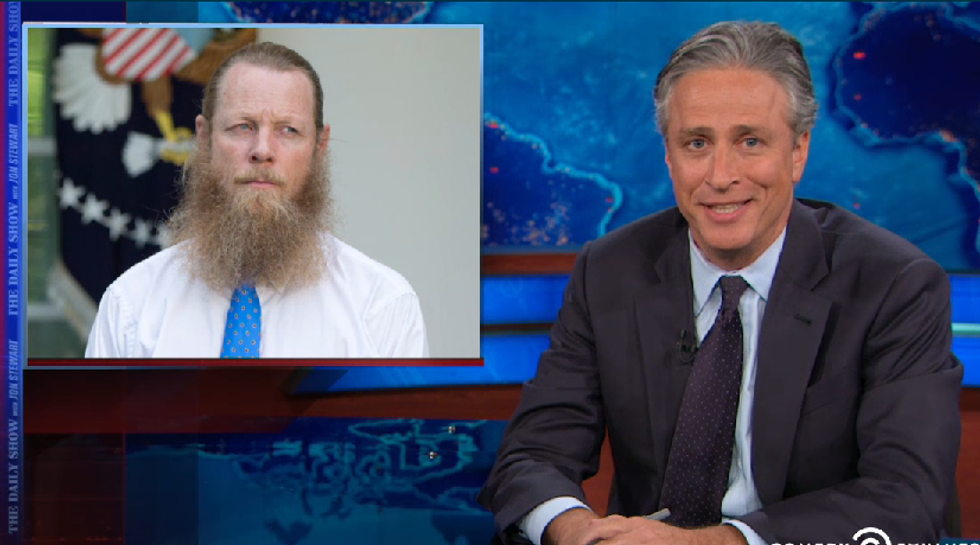 Jon Stewart weighed in on the right's rapidly developed smear campaign against former POW Sgt. Bowe Bergdahl on Monday, noting that Fox News once again led the baseless rush to judgement.
"In just a few days, this guy Bowe Bergdahl went from 'guy-who-left-base-without-permission' to 'Muslim-terrorist-Kennedy-assassin,'" Stewart joked.
The Daily Show host also poked fun at Fox's fixation on Bergdahl's father's beard — which makes him "look like a Muslim," according to Bill O'Reilly — pointing out that it makes him resemble a player for the Boston Red Sox as much as a terrorist.
Watch the whole segment below, via Comedy Central: