Water Guns Banned At Republican National Convention; Actual Guns OK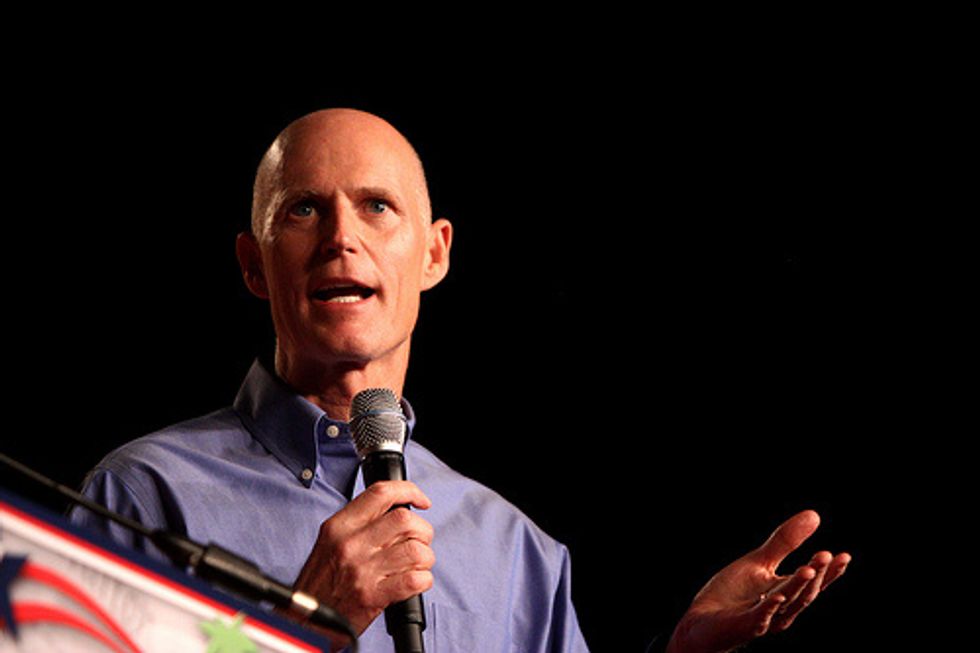 The Tampa City Council, which is concerned about security at the Republican National Convention in August, asked Florida Governor Rick Scott last week to issue an executive order preventing people with concealed weapons permits from carrying guns around the event. The council can't enact the ban itself due to state law which prevents local governments from regulating guns.
"We believe it is necessary and prudent to take this reasonable step to prevent a potential tragedy," council member Lisa Montelione wrote in a letter to Scott.
The request wasn't terribly surprising; after all, Tampa has already passed a citywide ban on carrying pieces of wood, chains, slingshots, hammers, water guns, and many other items that could conceivably be used as weapons during the convention.
On Tuesday, however, Governor Scott forcefully shot down the council's request. Such a ban "would surely violate the 2nd Amendment," he wrote.
So, while it will be illegal to carry a water gun outside of the Tampa Bay Times Forum, where the convention will be held, it will be legal to carry an actual handgun.
Scott does share the council's concern that the convention protests could get violent. He has a solution, however: guns.
"Like you, I share the concern that 'violent anti-government protests or other civil unrest' can pose 'dangers' and the 'threat of substantial injury or harm to Florida residents and visitors to the State.' But it is unclear how disarming law-abiding citizens would better protect them from the dangers and threats posed by those who would flout the law. It is at just such times that the constitutional right to self-defense is most precious and must be protected from government overreach."
In other words, convention attendees need to be carrying concealed weapons in case protestors deserve to face some vigilante justice.
Guns will be banned inside the Tampa Bay Times Forum itself — where security will be handled by the Secret Service — but that isn't good enough for Tampa Mayor Bob Buckhorn.
"Given the nature and the potential dynamic of this event, I think it would make sense that you would not want firearms introduced into that environment by people other than law enforcement," Buckhorn told the Tampa Bay Times in April. "The absurdity of banning squirt guns but not being able to do anything about real guns is patently obvious."