What Bothers Swing Voters Most About Mitt (No, It's Not Dressage)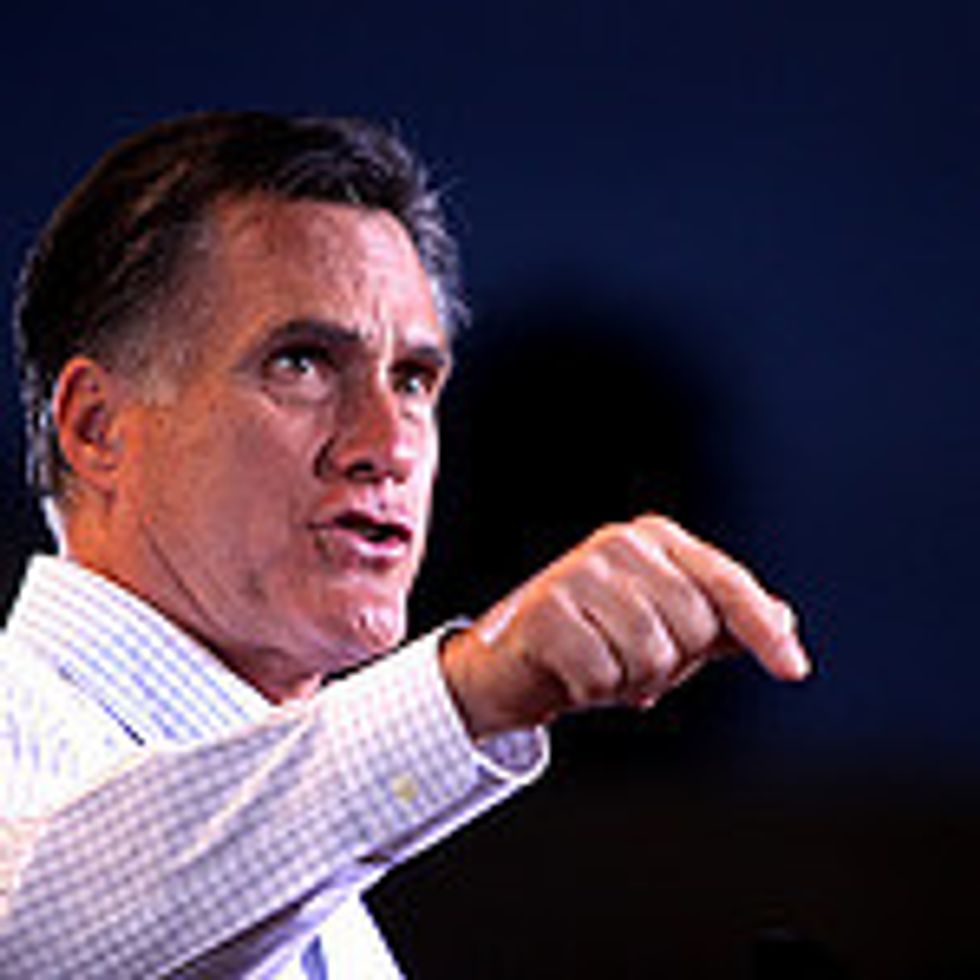 What troubles swing voters the most about Mitt Romney?  We found out while conducting focus groups in Ohio and Pennsylvania several weeks ago, asking such uncommitted voters to discuss the economy and the presidential race in depth.
When we released that report in mid-June, titled Shifting the Economic Narrative, political reporters paid most attention to our critique of President Obama's message on job growth and economic recovery — framing it as yet another  episode in the exaggerated conflict between "Clinton Democrats" and "Obama Democrats."  But that coverage overlooked our findings about Romney's real and growing weaknesses—in particular, his record at Bain Capital and preference for sheltering wealth in offshore accounts.
We'd traveled to Columbus and Philadelphia to conduct focus groups as part of our on-going Economy Project, seeking to hear from the all-important swing voters in these all-important swing states. It is one thing to measure candidates' strengths and weaknesses on a poll;  it is quite another to watch and hear voters respond to the two candidates as the election unfolds.  What we learned about Romney—and how forcefully and negatively voters reacted—surprised even us, seasoned (*choke* old) campaign veterans.
We offered voters a list of positive, negative, and neutral facts about Romney.  Not surprisingly, they reacted positively to his record in Massachusetts, where he reduced the deficit without raising taxes.  But after reading that he "holds as much as $8 million in accounts in the Cayman Islands," they lost all interest in the positive items.  Even his work saving the 2002 Salt Lake City Olympics—an undoubtedly and near-universally positive fact about the ill-fated Romney—barely registered among participants.  They just could not get over Romney's offshore stash.
"If you want to run for president of the United States, you better put every god damn penny in this country," said one participant.  "How come nobody's talking about this? It's disgraceful… Talk about being out of touch with the way people are in the country today!   You're not qualified to be President of this country," added another.
This single fact about Romney  — his offshore holdings — is so powerful that it effectively re-framed his perceived strength as a successful businessman.  While participants initially thought his business experience was a strength, it became a weakness when reframed.
Why does this re-framing of Romney work?  It works because voters not only find Romney's off-shore account reprehensible, which they do, but because it reinforces their existing concerns about him.  Even before saying anything or hearing anything about him, participants immediately volunteer that Romney is rich, out of touch, and in the pocket for Wall Street and big finance.  A typical remark:
[Romney will enact] policies that keep himself and his class where they are. There's a certain – I think there's a certain level when you get so high up the business where you're making so much money that you don't need where you just lose some of your humanity and you just don't care. 
To these voters, Romney's offshore account is the darkest side of wealth — it represents the failure of our market system to produce gains enjoyed by everyone.  Most importantly, it means special privileges not available to those in the middle class, who already feel they are bearing the burden of this slowly recovering economy.
Erica Seifert, Ph.D., is a senior associate at Greenberg Quinlan Rosner whose responsibilities include overseeing research for Democracy Corps.