What Mueller Team Asked Kushner During 7-Hour Interview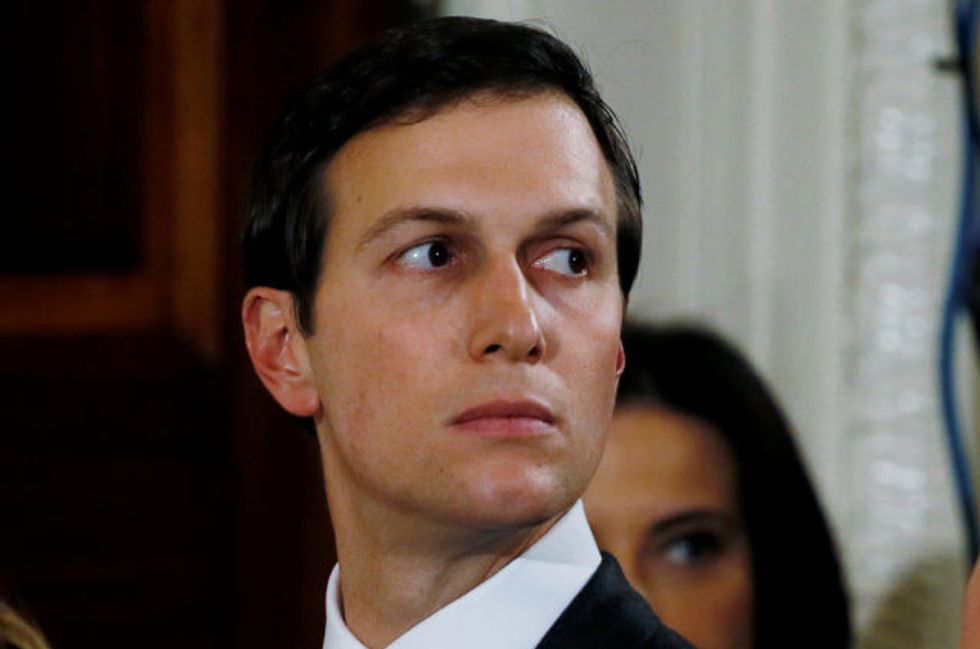 Reprinted with permission from AlterNet.
Jared Kushner, top aide and son-in-law to President Donald Trump, was recently interviewed for seven hours by special counsel Robert Mueller's team back in April, according to his lawyer Abbe Lowell, as part of the investigation into potential collusion between the Trump campaign and Russia.
Speaking with CNN's Wolf Blitzer on Wednesday, Lowell refused to repeat the exact questions Kushner was asked by the special counsel, but he did share the topics they discussed.
"They were the appropriate topics that Bob Mueller and his team are looking at," Lowell said. "They are: What happened in the campaign that might suggest that there were some outside influences, primarily what I call the allegations of Russian collusion; issues of contacts with people, particularly foreigners during the transition; and the topics of post-inauguration, what is lumped into the category of 'obstruction.'"
Lowell continued: "What we're trying to do is clear the air. We knew people knew about this, somebody leaked it. And I want to respect the Office of Special Counsel and allow them to do their work as Mr. Kushner did."
Asked whether Kushner is fully cooperating with Mueller's office, Lowell said, "I don't know that anybody could be cooperating with them more."
Watch the clip below:
Kushner's lawyer says the topics Robert Mueller interviewed his client about included:
➡ What happened in the campaign, any allegations of Russian collusion
➡ Any contacts with foreigners during the transition
➡ Post-inauguration obstruction of justice pic.twitter.com/I7nqYbsnyc

— The Situation Room (@CNNSitRoom) May 23, 2018
Cody Fenwick is a reporter and editor. Follow him on Twitter @codytfenwick.