What's So Bad About Political Polarization?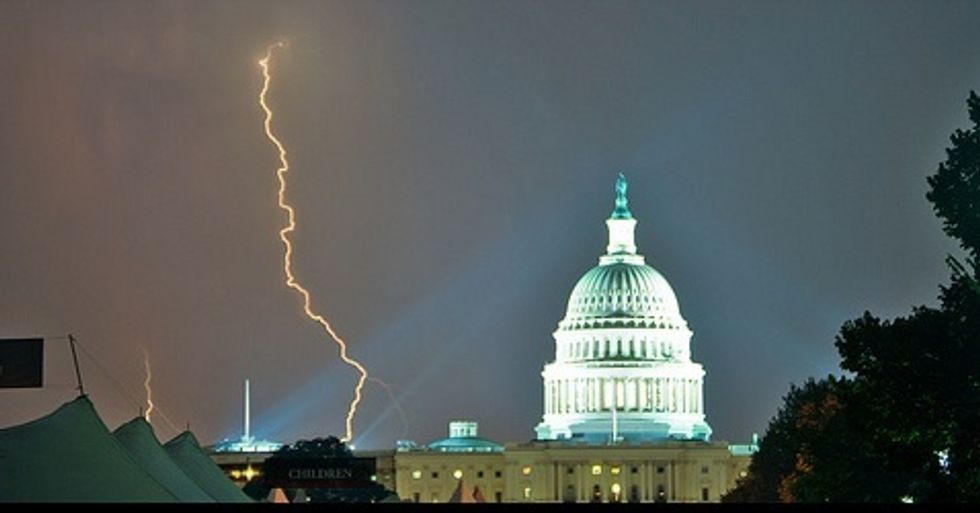 Jan. 10 (Bloomberg) — The Monkey Cage series summarizing what political scientists know — and don't know — about partisan polarization continues to be outstanding, a real must-read for those who want to understand contemporary politics.
Sean Theriault today draws a very important distinction between polarization and what he calls partisan warfare, which he describes as the real problem plaguing Washington. I think that's exactly right.
One key takeaway is that partisan polarization isn't inherently problematic. In fact, the complaints about polarization really stem from a combination of two things.
First: Congress is always inefficient. It's designed that way — after all, there's really no justification for bicameralism other than James Madison's idea of ambition countering ambition as a check against majority tyranny.* But embracing inefficiency is hardly intuitive, especially when one's side has just won an election.
Perhaps the worst era of congressional gridlock — when Congress failed to produce policies despite clear support from an elected majority — was in the late 1950s and early 1960s. Back then, House rules and procedures allowed committee chairs to block popular bills even if their own party strongly supported the measures.
Oh, the solution some proposed for that mid-century gridlock? More ideologically polarized parties!
If we could somehow wave a wand and reproduce ideologically heterogeneous parties again, featuring liberal Republicans and conservative Democrats, Congress would find some other way to create lengthy gridlock punctuated by bursts of intense productivity. The gridlock of the Dwight D. Eisenhower and John F. Kennedy years was followed by a surge of productivity in the mid-1960s. Likewise, it's only been a few years since the historic 111th Congress (2009-2010) passed quite a bit of landmark legislation.
None of which is to excuse congressional failure — the recent record of the House is especially appalling. But we shouldn't't place blame where it doesn't belong, or expect big institutional reforms to make legislating easy on a consistent basis.
The second reason for the complaints? Even though parties are unusually strong right now, they continue to lack stature in the political culture. Simply put: We act as partisans even as most of us hate parties (including, in many cases, our own). That's why so many of us claim to be independents even though we are otherwise indistinguishable from partisans. That's also why parties, and partisanship, are convenient and appealing scapegoats whenever anything goes wrong.
In effect, people blame partisan polarization for things they don't like — even when the blame belongs elsewhere and even when partisan polarization may be, in some ways, a very good thing. As for what's actually going wrong (and, for that matter, going well) in U.S. politics? Well, that's a more complicated question.
*While originally the two Houses of Congress were chosen by different electorates, unlike the British Parliament, the U.S. never had different estates represented by different branches of government. It's also true that the actual history of the Constitutional Convention is about muddling through and getting something adopted rather than enacting an idealized vision of democracy. But that's a historical explanation for bicameralism, not a democratic justification
Photo: Mudflap DC via Flickr