Whitaker Got $1.2M From Shady Dark Money Outfit
@FAWFULFAN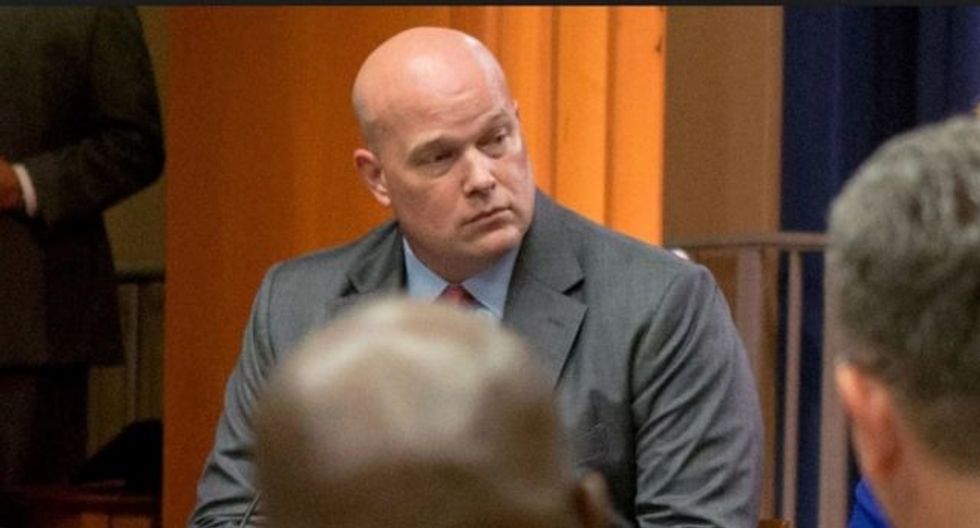 Reprinted with permission from AlterNet.
On Tuesday, the Washington Post reported that Matthew Whitaker, the former U.S. attorney and Jeff Sessions chief of staff currently serving as acting attorney general, spent 3 years and was paid $1.2 million to run a right-wing dark money nonprofit, the Foundation for Accountability and Civic Trust (FACT), during which he often made appearances on radio and TV to attack liberals.
According to federal records, FACT has worked in concert with several other nonprofits to promote conservative ideology — but a broad array of information about its donors and origins were either obfuscated or not disclosed:
Contrary to its claims in news releases and a tax filing, the group was created under a different name two years before Whitaker's arrival, according to incorporation and IRS records. At least two of the organizers were involved in another conservative charity using the same address.

In its application to the IRS for status as a tax-exempt organization, the organizers reported that the group would study the impact of environmental regulations on businesses, records show. In that incarnation, the group took no action and "only existed on paper," one man named in IRS filings as a board member told The Washington Post. Another named in a state filing as a board member said he never agreed to be on the board.

Whitaker's 2017 pay from the charity — more than $500,000 for the first nine months, or half the charity's receipts for the year, according to tax filings — and the group's earlier, dormant incarnation have not been previously reported by media.
The Justice Department declined to comment on the story, and a spokesman for FACT stated that their lack of disclosure was entirely legal.
While it may have been legal, the arrangement at FACT was incredibly unusual, as Robert Maguire of the Center for Responsibility and Ethics in Washington (CREW) notes:
I've looked through thousands of nonprofit tax returns over the years, and I'm having trouble thinking of many that have no employees and pay their director this much in salary — both in terms of the sum total and as a proportion of the nonprofit's overall spending.

— Robert Maguire (@RobertMaguire_) November 20, 2018
Whitaker has faced criticism on numerous fronts as he has assumed the role of attorney general in the wake of Jeff Sessions' firing. His appointment has been questioned as unconstitutional. He profited off of a company shut down by the FTC as a scam. And he has claimed that judges should hold a "Biblical view of justice" and the Supreme Court should act as an "inferior branch."
Nor is his involvement with FACT his only time he has dabbled in right-wing dogma. He has claimed that President Donald Trump's finances should be off limits to investigators, and has called the special counsel probe of Russia a "witch hunt." He has even said he would have prosecuted Hillary Clinton — which is especially alarming since a new report shows Trump has repeatedly asked the White House counsel if he could do just that.
Matthew Chapman is a video game designer, science fiction author, and political reporter from Austin, TX. Follow him on Twitter @fawfulfan.