White House Bars Reporters From Trump Meeting With Shooting Victims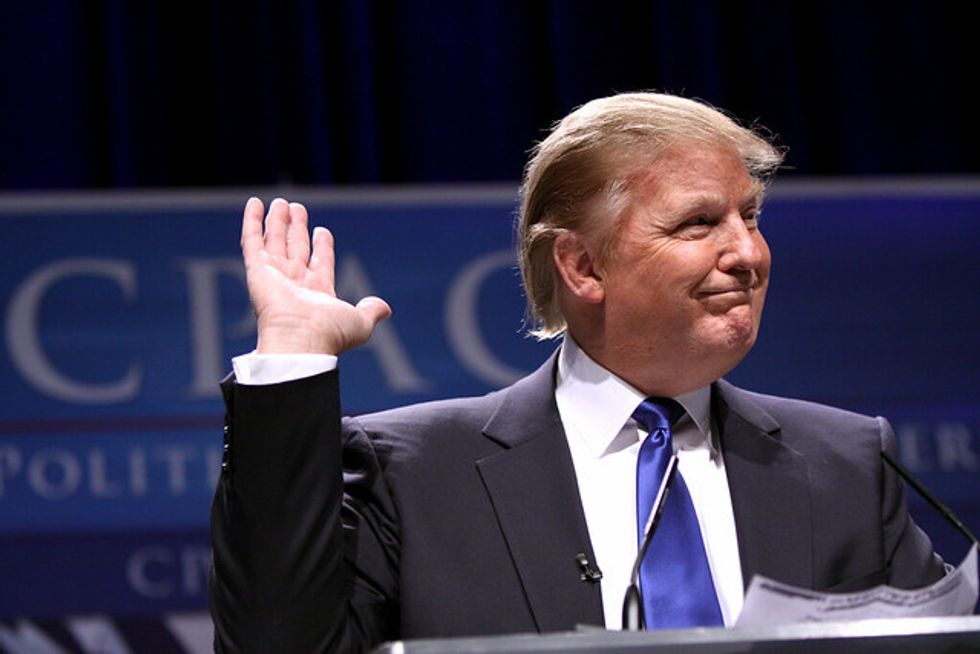 The White House barred journalists from accompanying Trump Wednesday while he visited with the victims of the mass shootings in El Paso and Dayton.
LA Times reporter Eli Stokols, the designated print pool reporter, noted the press strategy in his reports from the scene.
"Pool did not see POTUS arrive at or enter Miami Valley Hospital, but we are told he is already upstairs," Stokols wrote from Dayton.
A few hours later, he noted a similar procedure took place in El Paso.
"POTUS arrived at University Hospital in El Paso at roughly 3 p.m. Pool did not see him enter," Stokols wrote. "We are now holding in a hallway. Still unclear if anything here will be open to the pool."
When asked why the press had been kept away, White House press secretary Stephanie Grisham said the visit was "about the victims" and "not a photo-op."
But it was a photo-op for Trump — a tightly controlled one that barred reporters so only White House staff could take the photos.
Shortly after leaving Dayton, Trump tweeted a video, created by the White House team, of him meeting with first responders, hospital staff, and survivors in Dayton. He also posted photographs taken by the administration of the meeting.
As he was promoting his own propaganda about his visit, Trump was also on the attack. As he flew from Dayton to El Paso — the other city devastated by a mass shooting over the weekend — he complained about Sen. Sherrod Brown (D-OH) and Dayton Mayor Nan Whaley, who he met at the hospital in Ohio.
Brown and Whaley said they called on Trump to act on gun control measures in response to the shooting.
Trump claimed that their account of what happened during the visit "was a fraud." But there isn't a way to verify that because he kept the media away. And given his habit of lying, even about the the simplest things, his version of events cannot receive the benefit of the doubt.
Trump's stage-managed trip avoided encounters with protesters who came out in force in both Ohio and Texas to rebuke him for his racism and bigotry.
In Dayton, crowds stood with an inflated "baby Trump" balloon and called on him to "do something" about gun violence. "We can end gun violence," read one sign. Another said, "Words have consequences."
The message was echoed in El Paso.
"Trump is coming to tell us, today here, that the violence is due to video games, mental health. Let me say this, and I'm going to say it clear and loud: Trump is responsible and he's part of the problem," said Fernando Garcia of Border Network for Human Rights at an "El Paso Strong" rally. "He is not welcome."
The audience loudly cheered his statement.
Published with permission of The American Independent.