White House Plays Down New Report Of Secret Service Woes
@AFP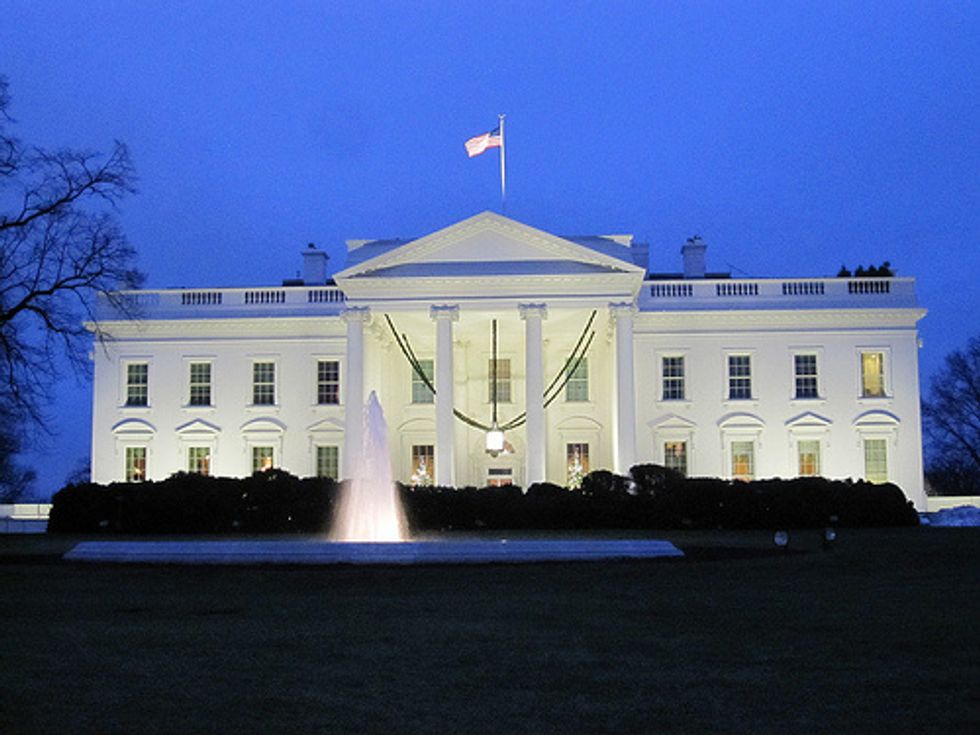 Washington (AFP) — A White House official on Sunday played down a report that it took the Secret Service days to realize a man shot at the presidential residence in 2011, while President Barack Obama's daughter was at home.
The Washington Post report came amid new scrutiny on the agency tasked with protecting the president, after a series of recent security lapses, including one earlier this month that saw an intruder armed with a knife jump over a security fence and burst into the White House.
While Obama and his wife were out of town the night of the November 11, 2011 shooting, their younger daughter Sasha was inside with her grandmother Marian Robinson, the Post revealed, while older daughter Malia was due to return any time from an evening with friends.
At least seven bullets struck the upstairs residence of the White House, fired from a car parked some 700 yards (meters) away across the South Lawn, the report said.
And while Secret Service officers initially rushed to respond, they received a surprise order from a supervisor saying "no shots have been fired… Stand down," the Post reported.
Obama's deputy national security adviser, Tony Blinken did not refute the substance of the report, but said corrective measures were being taken.
"The Secret Service is investigating this, and they will take any steps necessary to correct any deficiency," he told CNN.
"Let's put this in perspective," Blinken said.
"The men and women of the Secret Service put their lives on the line for the President of the United States, his family, and folks working in the White House every single day, 24 hours a day," he stressed.
"Their task is incredible, and the burden that they bear is incredible."
The Post report said the supervisor on duty believed the noise was a backfire from a nearby construction vehicle.
The newspaper said Obama and his wife were infuriated by the Secret Service response, and only learned of the incident days later.
The Secret Service later confirmed that bullets had indeed been fired at the White House, after a housekeeper noticed shattered glass and a chunk of cement on the floor from the gunfire.
The shots had been fired by Oscar Ortega-Hernandez, of Idaho, who was subsequently found guilty of attempting to assassinate the president and given a 25-year prison sentence.
Photo via Tom Lohdan via Flickr
Interested in more national and political news? Sign up for our daily email newsletter.