White House Rattled By Giuliani's Frantic Gaffes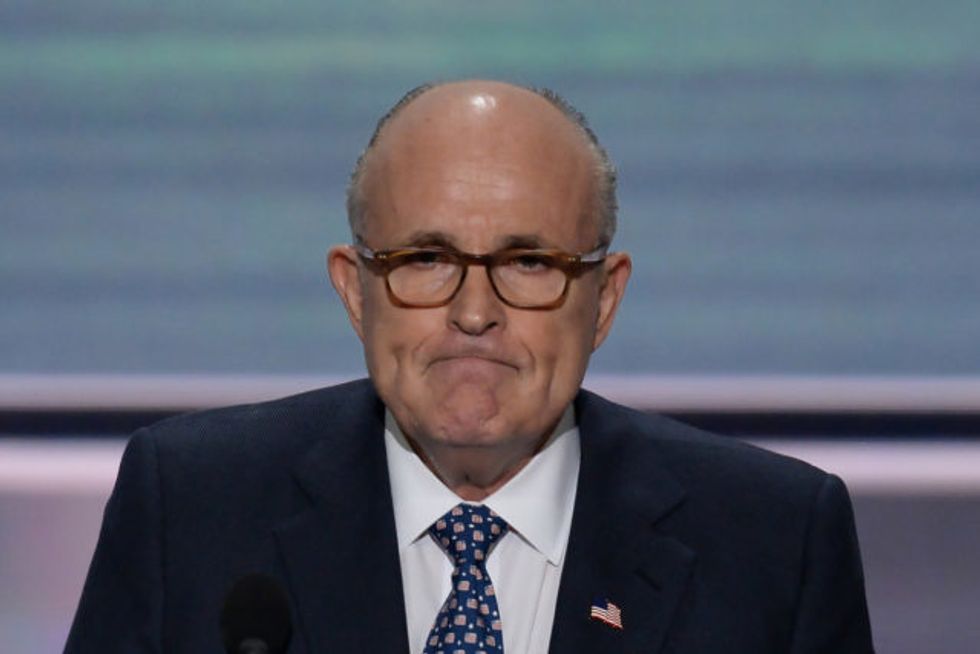 Reprinted with permission from AlterNet.
President Donald Trump and his White House were "rattled" Rudy Giuliani's recent bizarre and erratic media blitz in which the president's lawyer appeared to shift his defense strategy from "no collusion" with the Russians to "collusion isn't a crime," according to a new report from Gabriel Sherman of Vanity Fair.
Giuliani stunned many observers as he appeared on CNN and Fox News for multiple interviews in recent days. His statements frequently contradicted previous claims, such as his assertion that ex-Trump attorney Michael Cohen — who Giuliani once called "honest and honorable" — has been a lifelong liar.
He also made a series of statements about meetings that took place before the infamous Trump Tower meeting with a Russian lawyer that came out of nowhere and seemed to muddle the campaign's account of the events.
"Trump thinks he's saying too much," an anonymous Republican told Sherman
Another source reportedly said: "Trump likes that Rudy is a fighter. He knows there's a give and take. The give is Rudy is going to fight for him. The take is that you're going to get some crazy, too."
Sherman reports that White House counsel Don McGahn and Chief of Staff John Kelly loath Giuliani and have been trying to oust him for months. But neither have a stellar relationship with the president, Sherman reports, so their influence is limited.
Cody Fenwick is a reporter and editor. Follow him on Twitter @codytfenwick.