White House Will Not Release Emails Between Obama And Clinton: Official
@reuters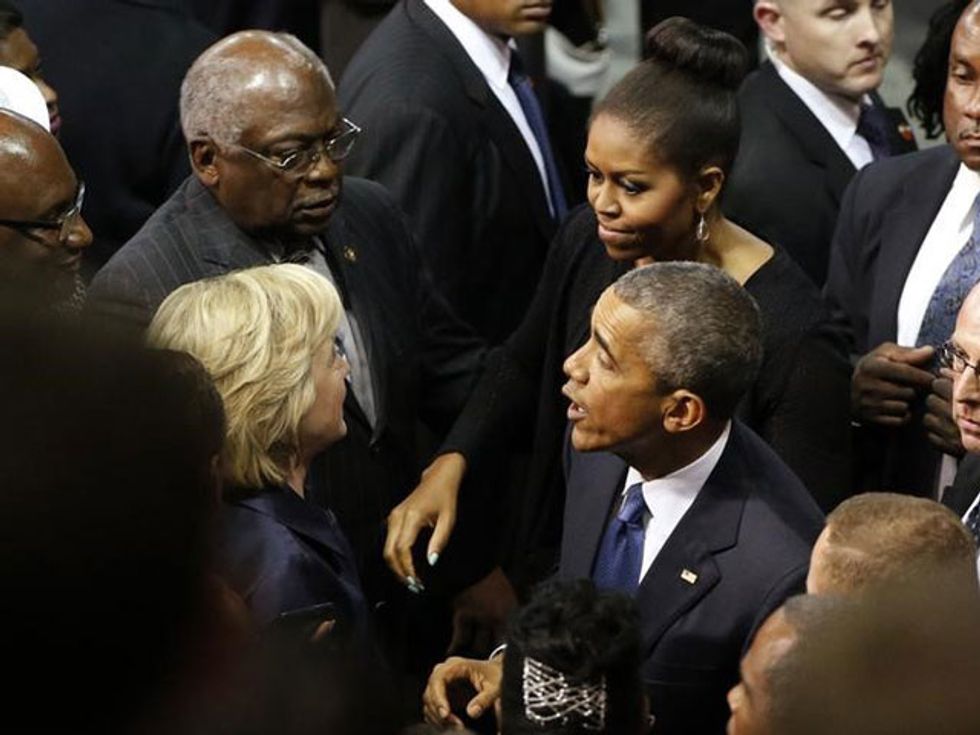 By Julia Edwards
WASHINGTON (Reuters) — The White House will not release emails exchanged between President Barack Obama and then-Secretary of State Hillary Clinton, a senior administration official said on Friday.
The emails will be protected by the Presidential Records Act, which shields communications of sitting U.S. presidents from public view.
"There is a long history of presidential records being kept confidential while the president is in office," the official said.
Obama and Clinton did exchange emails and those records will be released after Obama leaves office, the official said.
The New York Times first reported that the White House will try to block the release of the emails, which were discovered by the State Department in its effort to release Clinton's emails.
The State Department declined to comment on the White House's decision.
(Reporting by Julia Edwards; Editing by Eric Beech)
Photo: U.S. Democratic presidential candidate Hillary Clinton (L) and U.S. Rep. James Clyburn (top L) talk with first lady Michelle Obama and President Barack Obama after the conclusion of funeral services for Rev. Clementa Pinckney in Charleston, South Carolina June 26, 2015. REUTERS/Jonathan Ernst