Why Porn Star's Lawsuit Is So Dangerous To Trump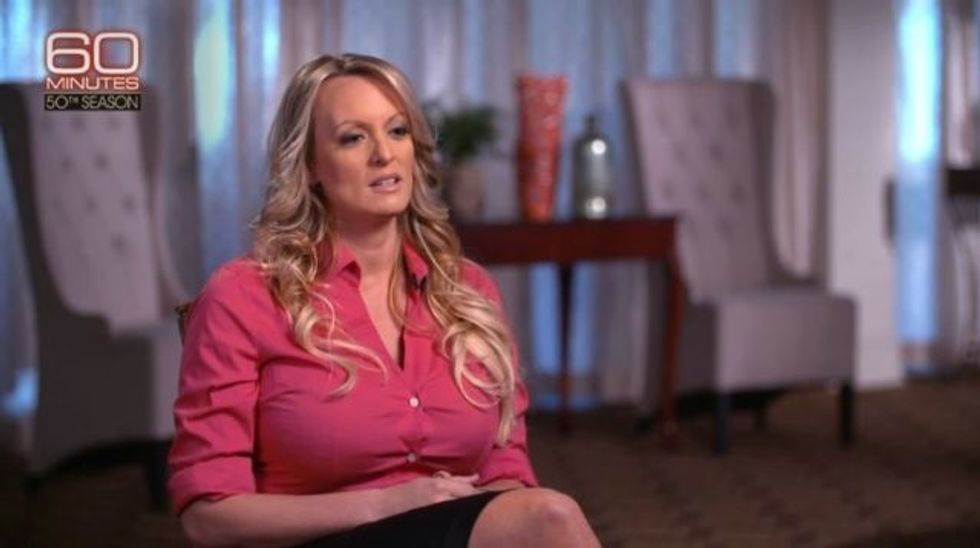 Reprinted with permission from AlterNet.
A new development in the legal battles between Stormy Daniels and President Donald Trump may bring the fundamental question of the alleged affair between the two into open court.
On Monday, Daniels, the adult film actress and director whose legal name is Stephanie Clifford, filed a defamation lawsuit against Trump's lawyer Michael Cohen. She says Cohen defamed her when he appeared to deny her claim that she had sex with Trump in 2006, and that she was paid $130,000 in hush money before the 2016 election to keep silent about the affair.
The lawsuit refers to a specific statement Cohen made to the media on February 13. In responding to the allegations about Daniels, Cohen said: "Just because something isn't true doesn't mean it can't cause you harm or damage. I will always protect Mr. Trump."
"Both on its face, and because of the facts and circumstances known to persons who read or heard the statement, it was reasonably understood Mr. Cohen meant to convey that Ms. Clifford is a liar, someone who should not be trusted, and that he claims about her relationship with Mr. Trump is 'something [that] isn't true,'" Daniels' lawsuit says.
It continues to say that the statement elicited "hatred, contempt, ridicule, and shame" toward Daniels and "discouraged others from associating or dealing with her."
Daniels is seeking damages as part of the lawsuit.
If the lawsuit is heard in court, the key question will be whether Daniels' claims about the president are true. This could give her the opportunity to prove, for the world to see, that she did have a sexual relationship with the president. It could also potentially require Trump or Cohen to be deposed, and if they lie, they could open themselves up to perjury charges.
The president and his team have found themselves in a gigantic legal mess. Whether they can get out of it unscathed is looking less and less likely by the day.
Cody Fenwick is a reporter and editor. Follow him on Twitter @codytfenwick.