Why We May Finally See Trump's Hidden Tax Returns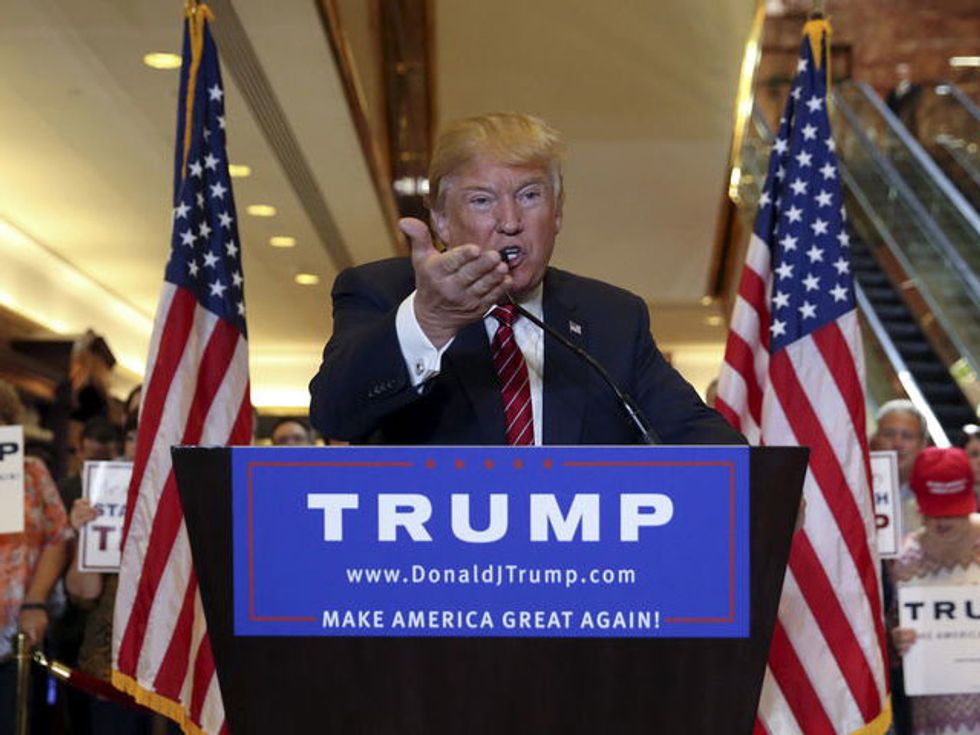 Reprinted with permission from AlterNet.
With a bombshell report in the New York Times this week detailing the sketchy tax evasion schemes and reported "outright fraud" President Donald Trump used to shield his massive inherited wealth from the IRS, the topic of his always promised but never released tax returns has reemerged with a vengeance.
And with the midterm elections in sight, there may soon be a way for the world to finally see the president's long-hidden returns.
The Wall Street Journal reported Wednesday that Democratic lawmakers are frank about their goals: If they reclaim either the House or the Senate in the election, Democrats will have and use the power to obtain the documents from the IRS.
The power to request the documents would fall to the head of the Ways and Means Committee, which is likely to be Rep. Richard Neal (D-MA) in the event of a takeover.
"We will do that," Neal told the paper when asked if his party would go after the returns.
The report continues:
If he gets the returns, Mr. Neal said he plans to consult with his staff, Democratic leaders and House lawyers on how to analyze them and whether to make them public, which would require a committee vote.

He could release entire returns or redact some information to protect the privacy of other individuals or focus narrowly on potential violations.

"This has never happened before, so you want to be very meticulous," Mr. Neal said.
The documents examined in the New York Times report come from the 1980s, 1990s, and early 2000s, meaning that any tax-related crimes discovered therein would likely be well beyond the statute of limitations. However, more recent documents may be even more revealing, and would potentially open up the president to serious criminal liability if it could be shown he has broken the law.
There's also the potential that they could reveal embarrassing details about Trump's finances — like that he's much less wealthy than he has claimed — or dubious connections to shady figures or businesses.
Even some Republicans seem to be coming around to the idea that it might be worthwhile to examine Trump's taxes.
"I'd be happy to look into it. But right now, I don't know enough about it," Sen. Orrin Hatch (R-UT) told CNN's Manu Raju of the report. "[Trump] may have to give up those returns."
Cody Fenwick is a reporter and editor. Follow him on Twitter @codytfenwick.