Wildfire 'Larger Than Las Vegas' Rages In California
@AFP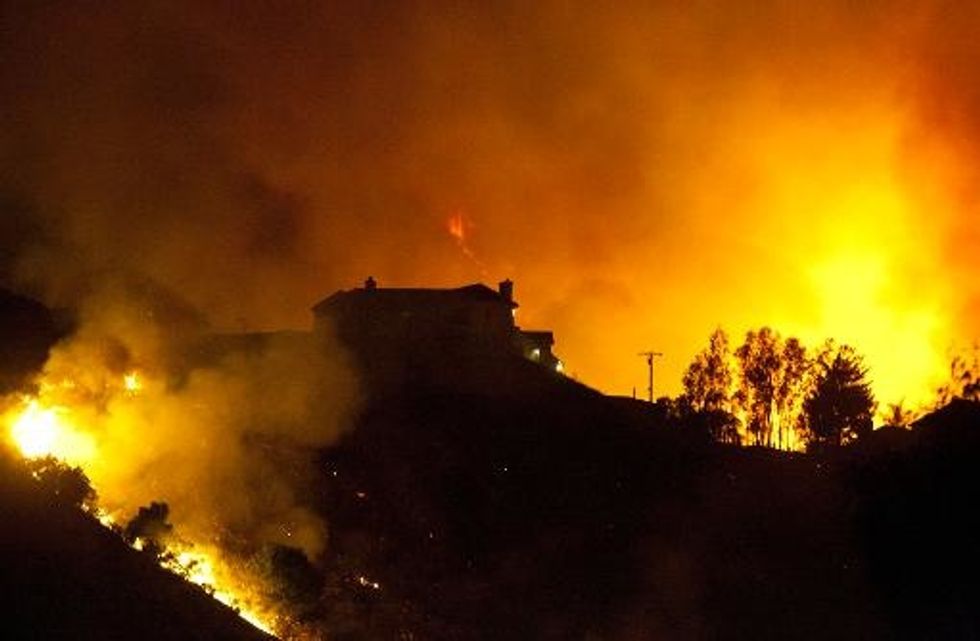 Los Angeles (AFP) — California firefighters were battling a wildfire that is larger than Las Vegas, with the U.S. state officially facing one of its worst years for the blazes in recent memory.
Nearly 7,500 firefighters are struggling with the so-called King Fire east of Sacramento, which has forced almost 3,000 people to evacuate.
The wildfire is only 35 percent contained and is threatening thousands of buildings and homes.
California is currently in the third year of its worst drought in decades, with flames fanned by high winds in tinder-dry forests. Some 95 percent of the fires are found to be caused by humans, whether by accident or design.
Five major blazes are currently raging across California, including the King Fire, which was started on September 13, allegedly by an arsonist, in El Dorado County, and has so far burned 362 square kilometers (140 square miles) — an area bigger than Las Vegas.
The U.S. state recorded 4,974 wildfires between January 1 and September 20, according to a spokeswoman for CalFire.
That compares to an average of 3,951 fires in the same period over the last five years, said spokeswoman Alyssa Smith.
AFP Photo/Jorge Cruz
Interested in more national and environmental news? Sign up for our daily email newsletter!