Women Report They Were Paid To Say They Had Sex With Senator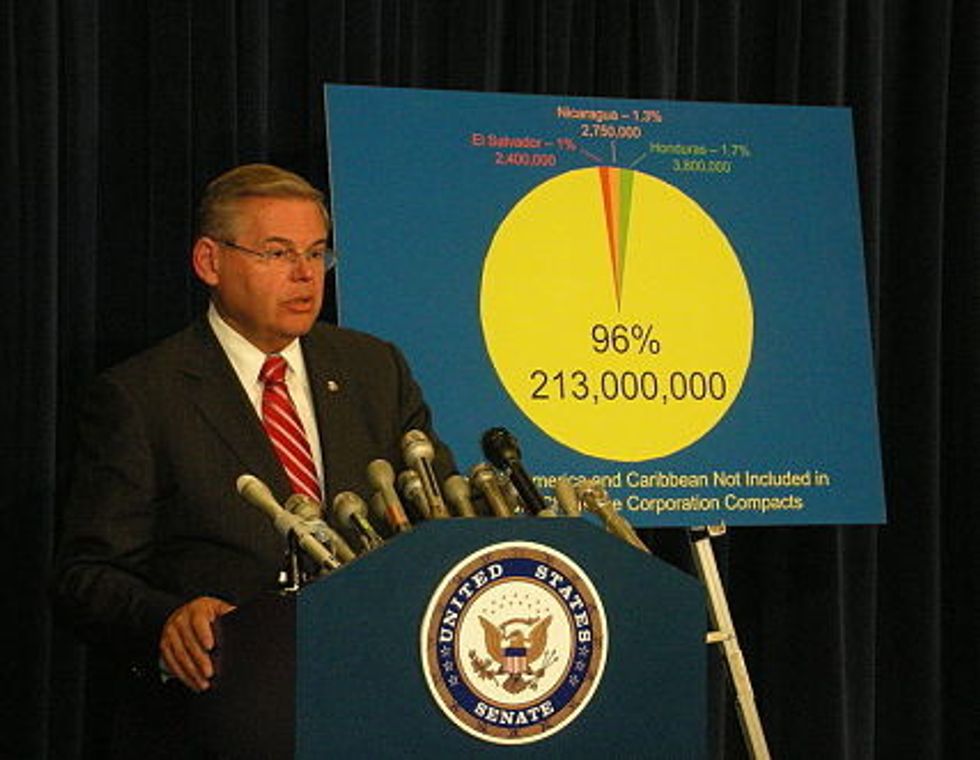 Dominican police report that three women who claimed they had sex with Senator Robert Menendez (D-NJ) now have said their claims were false and they were paid to make them.
Police spokesman Maximo Baez said the women were hired by a Dominican reporter and paid up to $425 to say the junior senator from New Jersey hired them for sex. One escort involved in the case first recanted in early March after an FBI investigation found no evidence to substantiate the claims.
Menendez has insisted that the charges are false and were made to undermine his re-election campaign in November, which led to him becoming chairman of the Senate Foreign Relations Committee.
The women first made the allegations in videos posted on Tucker Carlson's right-wing site The Daily Caller. The site has defended its reporting on the case in the past, but Monday posted a piece summarizing the Dominican police's refutation of the story. As of Tuesday morning, the story was not on the site's front page.
A spokesman for the senator says he hopes there will be a criminal investigation into who fabricated these charges against him.
The charge from the right of soliciting prostitutes has overshadowed the grand jury investigation into Menendez's association to campaign donor Dr. Salomon Melgen, who allegedly overbilled for Medicare treatments.
As Republicans struggle to dissect what's wrong with their party, one aspect that they simply and clearly have no control over is the right-wing media. The Daily Caller ran with this now-dubious story attacking one of the most prominent Latino politicians in America, the allegations made national news, and now — as the story seems to be disintegrating — they're accepting no accountability to correct the apparent falsehoods.
When Republican senator David Vitter (R-LA) tacitly admitted to soliciting prostitutes in 2006, Tucker Carlson said, "I wish David Vitter were a Democrat… I wish he were Russ Feingold, because then I would defend him every bit as zealously as I am defending not what David Vitter did, but his right to be unbothered by the rest of us for something that's none of our business."
But Carlson and The Daily Caller clearly made it their business to publicize these charges against Menendez. And no one on the right is calling them out for the shoddy journalism or their hypocrisy.
Sorry, Republicans. Paying Dominicans to say they had sex with a Latino senator isn't considered "minority outreach."