Yankees Place Jeter On Disabled List, Ending His Season
@AFP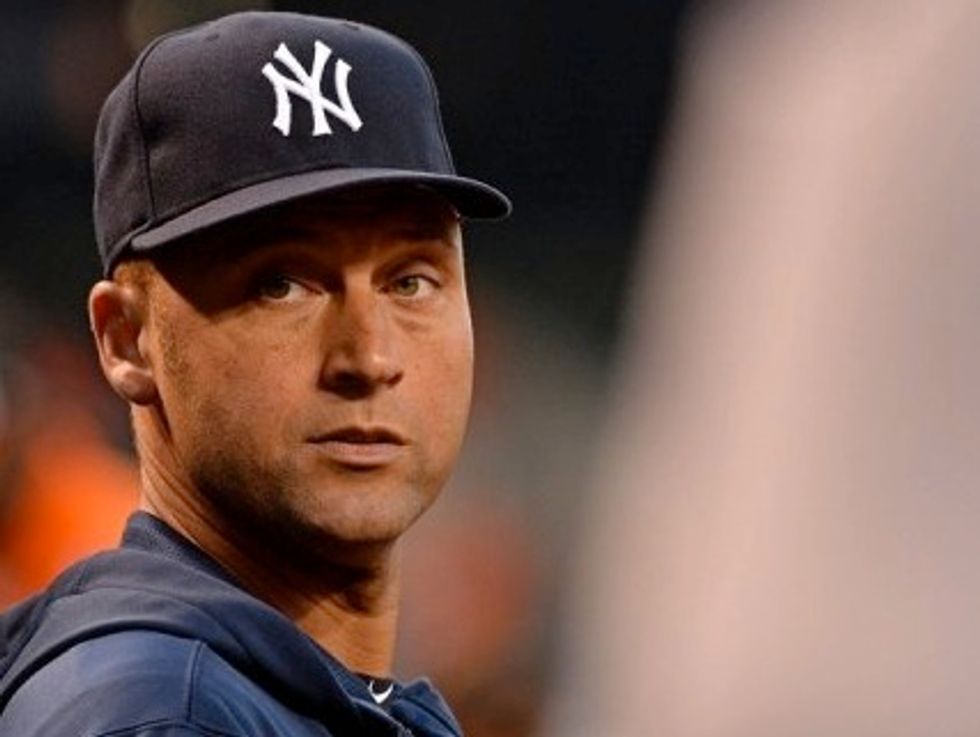 BALTIMORE (AFP) – The Yankees placed Derek Jeter on the disabled list on Wednesday, effectively ending the star shortstop's injury-marred Major League Baseball season.
Concerns over Jeter's surgically-repaired left ankle, and the chance he could be hurt further if he plays again this season, prompted the move.
"This is what's best for Derek," Yankees general manager Brian Cashman said in comments posted on MLB.com.
"Something's going to give at some point, the more we run him out there."
Jeter broke his ankle in game one of last season's American League Championship Series.
The 39-year-old has played only 17 games this season, batting .190 with a .288 on-base percentage and one home run.
He was lifted from Saturday's game against the Boston Red Sox after manager Joe Girardi said he "didn't like the way he was running" after hitting an RBI single.
After breaking his ankle, Jeter had vowed to be ready by Opening Day, but he wasn't able to make that happen.
He broke the same ankle in spring training, then strained a quadriceps in his first game back.
Despite his limited playing time, he also suffered a strained calf.
"The entire year has been pretty much a nightmare for me physically, so I guess it's fitting that it ends like this," Jeter said.
Photo Credit: AFP/Patrick Smith