Two injured, Suspected Gunman Dead At Colorado School
@AFP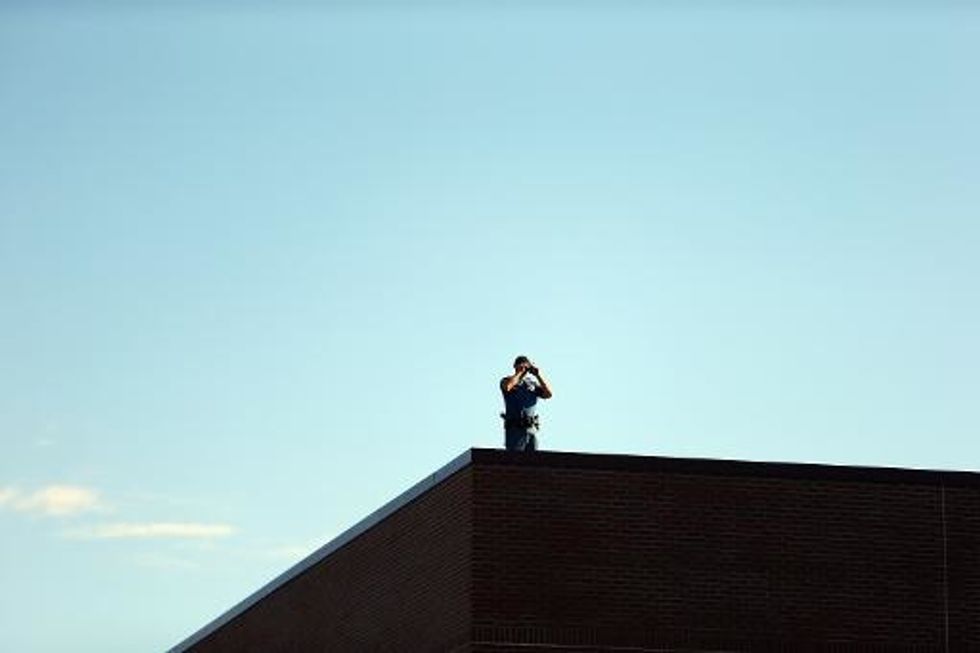 Los Angeles (AFP) – Two students were injured in a shooting incident at a school in the U.S. state of Colorado on Friday, before the suspected gunman apparently killed himself, the local sheriff said.
The suspect was a student at Arapahoe High School in Centennial, outside Denver, just a few miles from the sites of last year's Aurora movie theater shooting and the 1999 Columbine massacre.
"The suspect has been found inside the school and he has deceased as a result of what appears to be a self-inflicted gunshot wound," Arapahoe County Sheriff Grayson Robinson told reporters.
He said the student had apparently targeted a teacher at the school.
"The student identified a specific teacher at the high school that he was interested in confronting, and that teacher was informed of the situation and exited the school quickly," he said.
Live television pictures showed orderly groups of students filing out with hands above their heads, to gather on an athletics track on the the edge of a snow-covered field next to the school.
The school has over 2,200 students and 70 classrooms. It is part of the Littleton school district, to which Columbine High School — scene of the 1999 shooting by two students which killed 13 — also belongs.
The incident comes a day ahead of the first anniversary of the Newtown, Connecticut shooting in which a deranged gunman killed 26 people at an elementary school, including 20 young children.
That shooting briefly re-ignited America's perennial debate over gun control, which is triggered every time there is a major shooting, but attempts to pass tougher laws made little headway in Congress.