Advocates Perplexed By U.S. Response To Central American Migrants
@reuters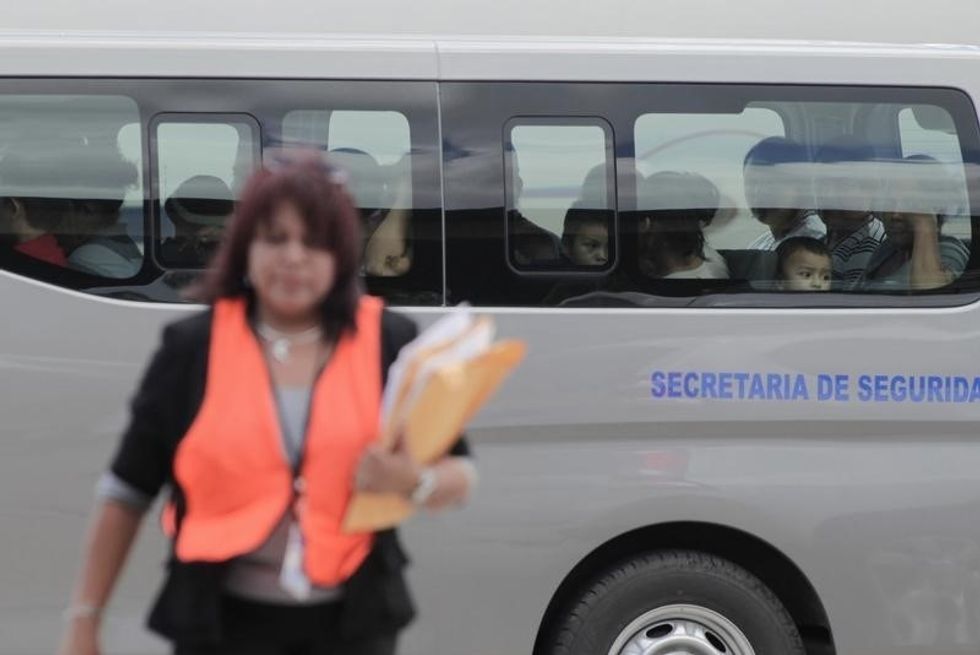 By Julia Edwards
WASHINGTON (Reuters) – Refugee advocates said on Thursday the Obama administration is sending mixed signals to Central American migrants by deporting families who have fled to the United States while increasing resources in the crime-ridden region for asylum seekers.
Secretary of State John Kerry announced on Wednesday that the United States would work with the United Nations High Commissioner for Refugees to expand opportunities for people from El Salvador, Guatemala and Honduras to apply for refugee status before coming to the United States.
The U.S. Department of Homeland Security recently conducted raids in the United States on Central American families who had fled the region in an effort to deter others from doing the same.
"That frankly leaves us scratching our heads and leaves us wondering how the administration could be talking about the refugee resettlement issue in such different terms," said Wendy Young, president of Kids in Need of Defense, an advocacy organization for children who enter the U.S. immigration system alone.
Young said the families were not given due process before being deported.
The question of what claim Central Americans fleeing violence have to refugee status in the United States comes amid a polarized national debate about the U.S. immigration system.
Some congressional Republicans have said migrants, including refugees from Central America and the Middle East, could threaten public health and national security. More than 140 Democrats in the U.S. House wrote a letter to President Barack Obama condemning the deportation raids.
Refugee and immigration advocates said the administration's plan to deport Central Americans from the United States while increasing opportunities for them to seek asylum from their own countries wrongfully assumes that those asking for asylum at the border are a threat.
The asylum application process, which can take two years, is unfeasible for families needing to flee violence quickly, said Jen Smyers, associate director of immigration and refugee policy at Church World Service.
Michelle Brané, director of migrant rights and justice at the Women's Refugee Commission, said the administration's "border enforcement approach to this issue has been a mistake from the beginning."
Young said the administration wanted to counter the perception that border is out of control but "I think what they're going to find out is that the most dangerous political calculation is that the immigrant rights community … are now all unifying and speaking out in strong opposition to this new policy."
(Reporting by Julia Edwards; Editing by Bill Trott)