Anti-Vaxxer Allen West Taking Unproven Drugs To Treat Covid-19 Symptoms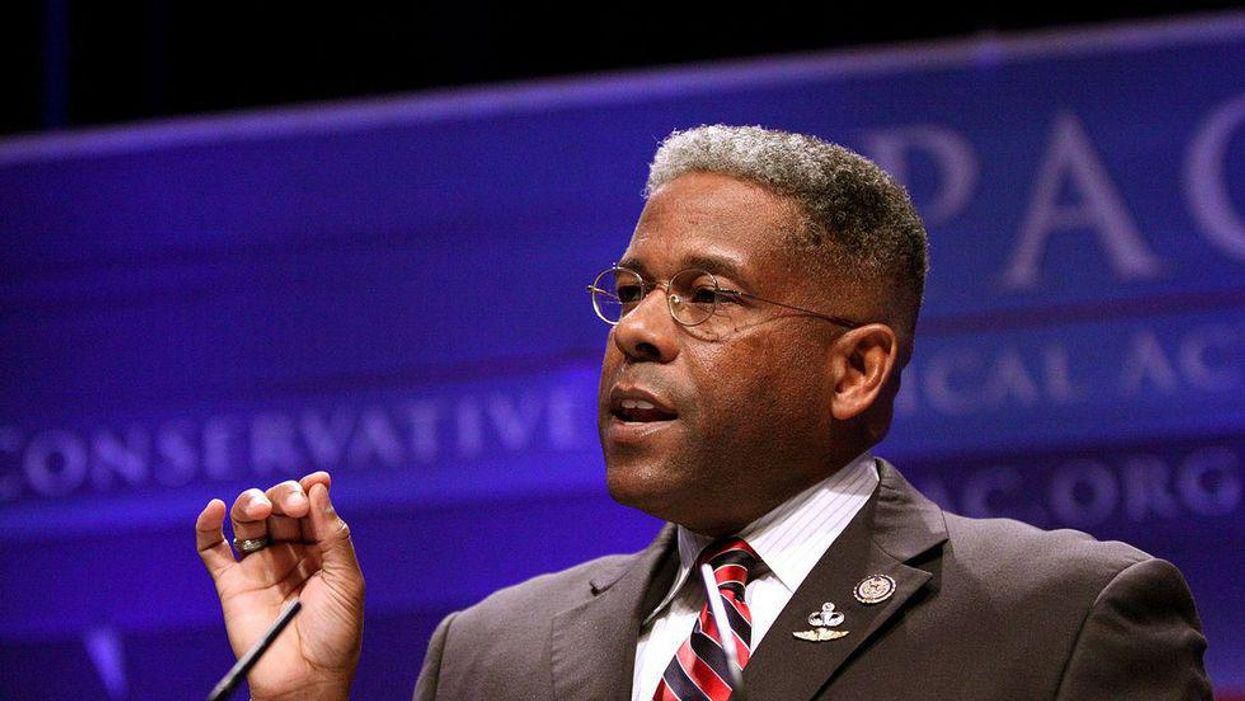 Reprinted with permission from Alternet
Allen West, former congressman and current chairman of the Texas Republican Party, on Saturday announced his plan to suspend all in-person events for his gubernatorial campaign after experiencing symptoms of COVID-19.
According to The Daily Beast, West developed symptoms after his wife, Angela, tested positive for a breakthrough case of COVID."After taking COVID and flu shots, Angela West tested positive for COVID yesterday, Friday," the tweet said.
---
On Saturday, October 9, the loyal Trump supporter took to Twitter with a series of tweets detailing their illness and the steps he is personally taking to combat the virus.
The unvaccinated former Congressman revealed he is "'already taking Hydrochloroquine and Ivermectin protocols' —two unproven drugs popular with the anti-vaxxer crowd," The Beast reports."Col. West is experiencing a low grade fever and light body aches. Out of concern for public health, Col. West is suspending in-person events until receiving an all-clear indication."
He added: "West has publicly stated he supports individual choice and this is reflected in his own family."
2/ Col. West will be available through virtual means to do events until his family's health issue is rectified. H… https://t.co/USYEbuV7Tl

— Allen West (@Allen West) 1633784445.0
The announcement comes just two days after West attended a packed, indoor campaign event where nearly all attendees were maskless.Over the last several months, West has made headlines for his disapproval of COVID restrictions as he joined protesters outside of Texas Gov. Greg Abbott's (R) mansion.
As a gubernatorial candidate, West has widely opposed vaccine and mask mandates. Speaking to WBAP back in August, West said, ""If you're trying to order people to take a shot that you don't feel comfortable with, that's not an ethical order. That's not a moral order."