Appeals Against U.S. Executions Amid Drug Controversy
@AFP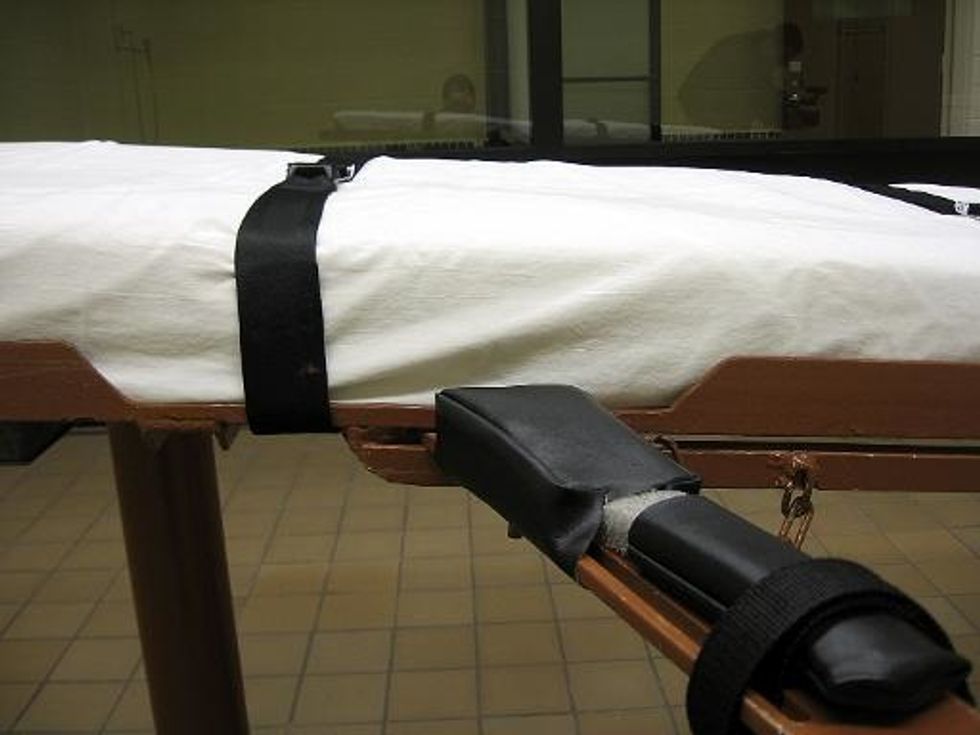 Washington (AFP) – Lawyers for two men facing imminent execution in the United States lodged appeals amid ongoing controversy over the choice of drugs used to carry out lethal injections.
Convicted double murderer Herbert Smulls is due to be executed overnight Wednesday and Thursday in Missouri, while Christopher Sepulvado, guilty of beating and scalding his six-year-old step-son to death in 1992, is faces execution on February 5 in Louisiana.
The two executions are due to carried out using a lethal dose of pentobarbital manufactured by a compounding pharmacy whose identity has not been revealed, lawyers for the condemned men.
The failure to reveal the identity of the pharmacy has raised fears that the barbiturate was tested and approved by the same lab that has tested the drugs used for two controversial executions carried out recently in Oklahoma.
Michael Lee Wilson, executed in Oklahoma on January 9, complained that he could feel his whole body "burning" has he was put to death.
An expert cited by lawyers for Smulls meanwhile said the Oklahoma lab was believed to have approved drugs produced in Massachusetts responsible for an outbreak of meningitis in November 2012.
Lawyers for Smulls and Sepulvado lodged appeals in several federal courts on Monday for the executions to be suspended until the identity of the pharmacy was revealed.
"The growing practice of shielding execution protocols from judicial scrutiny heightens the risk that states will devise protocols that violate the Eighth Amendment," said Sepulvado attorney Thomas Goldstein, referring to the section of the U.S. constitution which outlaws "cruel and unusual punishment."
In a petition filed in front of the U.S. Supreme Court, he said the planned execution of his client would violate local protocols in force in Louisiana.
Cheryl Pilate, an attorney for Smulls, meanwhile lodged a similar appeal in courts in Missouri requesting the name of the pharmacy used to supply the drugs. Pilate also argued the method of execution was unconstitutional.
"The Missouri Department of Corrections continues to break the law with the assistance of an Oklahoma compounding pharmacy," the suit filed by Pilate said.
Photo: Caroline Groussain via AFP