Biden Sends Regrets, And A Corsage, For High School Prom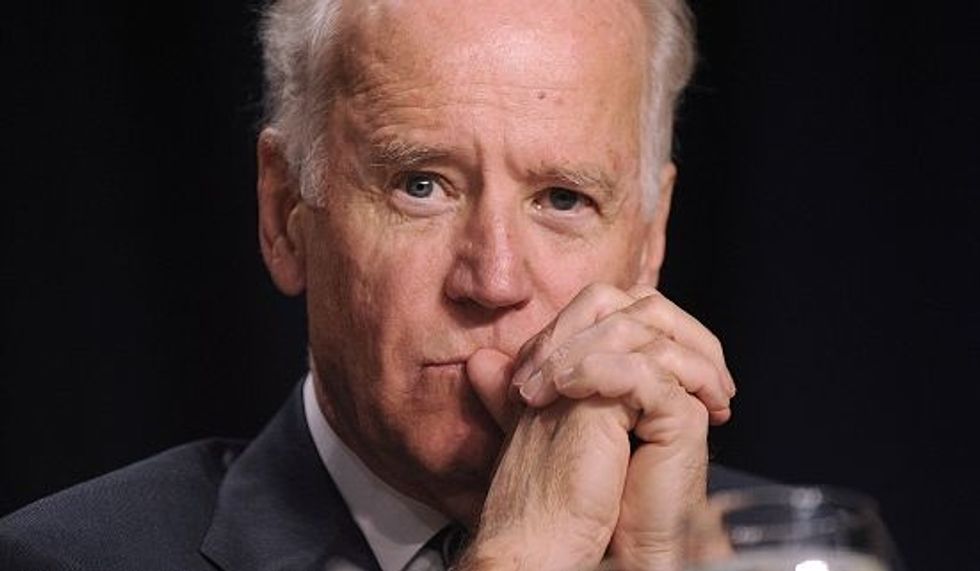 By Lesley Clark, McClatchy Washington Bureau
WASHINGTON — Vice President Joe Biden turned down a Connecticut teenager's invitation to her high school prom — but sent along a corsage, nevertheless.
"I am flattered, but my schedule will not permit me to be in Connecticut on Friday evening," Biden said in a handwritten note on vice presidential stationery that accompanied a wrist corsage. "But I hope you will accept this corsage and enjoy your prom as much as I did mine."
In the handwritten note she penned to Biden several months ago, Talia Maselli jokingly warned that she might ask Speaker of the House John Boehner (R-OH) to the Newington High School prom if Biden turned her down.
"And we can't have that now can we," she wrote.
As it turned out, Maselli didn't attend her prom at all. But Biden included an invitation to tour the White House in his note, and Maselli told the Hartford Courant she's excited about going with her family to the White House and meeting Biden, "a visit the vice president's office is arranging for July."
Biden's office says the vice president himself picked out the corsage of white roses, baby's breath and red, white and blue ribbons.
The initial invite, Maselli said, was prompted by the vice president's personality.
"Joe Biden makes me laugh," she told the newspaper. "He just cracks me up."
Photo via Olivier Douliery/Abaca Press/MCT