Can We Face Away From Facebook?
@FromaHarrop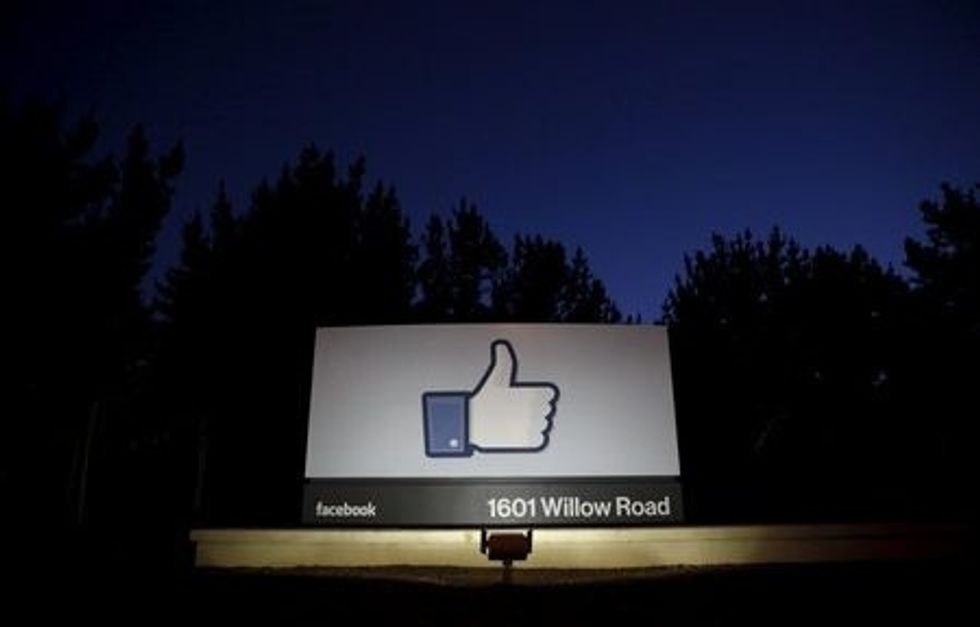 Facebook remains uncontested as the social media champ of Wall Street. Its stock recently hit an all-time high while Twitter's hit its low. As an enrollee in both, I can tell you why — and the why of it is reason for concern.
Beneath those warm visuals of Thanksgiving pies and bulldogs playing with canaries lies a data-gathering megalopolis focused on gathering one's personal information and selling it. Facebook knows your social connections, your shopping habits and your likes. It does offer privacy settings, but they take effort. Meanwhile, users are under constant assault to "give it up" in the name of some convenience or pleasure.
Facebook's genius is in its ability to hide this machinery. It seems a safe place. Users must reveal their identities, which cuts down on the careless hurling of snark.
Twitter users, by contrast, may operate under the veil of anonymity. That opens the forum to miscreants on destructive romps, posting blatant lies and sneak attacks. There are controls that let users block pests, but it requires being on constant patrol. Twitter is a tundra, offering little shelter to those lacking thick hides.
Some privacy advocates criticize Facebook for making users identify themselves. Not offering cover, they say, discourages those airing controversial political views. There may be some truth in that, but it also curbs outright deceit and baseless attacks. (One might add that protections against nasty assaults by masked creeps encourages free speech.)
On the subject of political speech, let's address reports that Facebook employees have been jiggering the site's trending news to favor liberal political views. The claims are hard to assess in that the former Facebook news curators making them have gone nameless.
Whether the charges are true or not, Facebook is a private company entitled to dish out the news as it chooses. What disturbs me more is that a not-very-skeptical public is more and more willing to submit to a single source for news.
The Facebook takeover of so much of our time, meanwhile, has dulled us to its business agenda, which relies on entering one's mind and moving the furniture.
Consider its recent innovation — those adorable new reaction emoticons. They are an alternative to the problematic "like" button. When a friend posts a moving account of a father's funeral, you want to be supportive, but is it appropriate to click "like"? You can instead click the new "sad" face to indicate sympathy.
This discussion makes me a little queasy, because the old style of delivering condolences — pressing ink on heavy vellum paper — was so much more human. Thanks to the ubiquity of Facebook, many probably now think clicking an emoji is a genuine expression of sympathy.
Though most users may regard the reaction buttons as a harmless amusement, for Facebook, they provide a massive source of new personal data to dump in the giant vat and get turned into algorithms. The end goal is enabling advertisers to efficiently place themselves into your feed and get in your Facebook face.
There's been so much breast-beating over national security programs that monitor social media. But the scouring of the same personal information for commercial purposes proceeds with little resistance. (Amazing but apparently true, Twitter has cut off American counterterrorism agencies from a service that mines its vast trove of postings but still sells it to banks and others in the private sector.)
As for Facebook, it continues to suck us in with its sunny smile and the seemingly intimate connections it fosters. Leave it? I can't, but perhaps the time has come for heightened vigilance over what one does there and how those doings are being sold.
Follow Froma Harrop on Twitter @FromaHarrop. She can be reached at fharrop@gmail.com. To find out more about Froma Harrop and read features by other Creators writers and cartoonists, visit the Creators Web page at www.creators.com.
COPYRIGHT 2016 CREATORS.COM
Photo: The sun rises behind the entrance sign to Facebook headquarters in Menlo Park before the company's IPO launch, May 18, 2012.  REUTERS/Beck Diefenbach/File Photo