Crews being flown in to remote forest areas to search for firefighter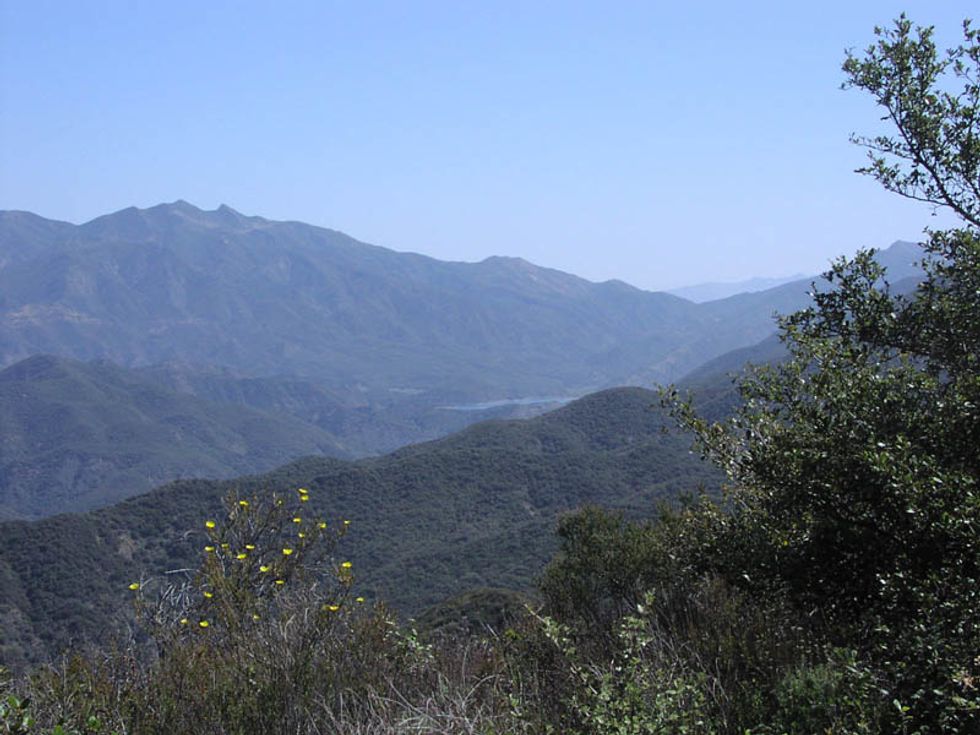 By Joseph Serna, Los Angeles Times
LOS ANGELES — An off-duty Arcadia, Calif., firefighter disappeared in an area so isolated and deep in Los Padres National Forest that search and rescue workers are having to be flown in to help look for him, authorities said Tuesday.
"It's a big area, heavily covered in vegetation as well as pretty rough conditions — rocks and huge boulders," said Arcadia Fire Department spokeswoman Beth Stogner. "We are certainly hopeful that he will be found and he will be fine."
Authorities said Mike Herdman, 34, was last seen Friday evening looking for his Labrador, which ran off without warning as he and a fellow off-duty firefighter were camping north of Fillmore.
It took two days for Herdman's friend to hike out of the wilderness and alert the Ventura County Sheriff's Office, which began its search Monday morning.
Crews found Herdman's backpack at their initial campsite Monday but no evidence Herdman had been back, said sheriff's Sgt. Eric Buschow. The weather hasn't been extreme enough to pose a mortal danger, authorities said.
The department is searching by air and ground with more than 50 search and rescue workers on foot and horseback, he said. All of the crew members hiking the terrain are being flown in by helicopter, he said.
It's a two-day walk from the search's command post to where Herdman was last seen, Buschow added.
The men were about 15 miles into the forest and had been hiking for two days when they stopped for the evening and the dog ran off, Stogner said.
Herdman was barefoot and wearing shorts and a T-shirt when he was last seen, she said. Herdman's friend followed him to look for the dog but the pair got separated and Herdman's friend headed back to camp when it got dark, she said.
Herdman's friend waited overnight for him and when he didn't come back, he left to alert authorities.
"It's a needle in a haystack trying to find someone back here," Buschow said.
Herdman joined the department in 2007 and became a paramedic and firefighter in 2008, Stogner said. He's known as an avid outdoorsman who loves surfing and bicycling, and is familiar with the terrain where he was last seen.
Photo via WikiCommons