Denver's Champ Could Live Up To Name In Super Bowl
@AFP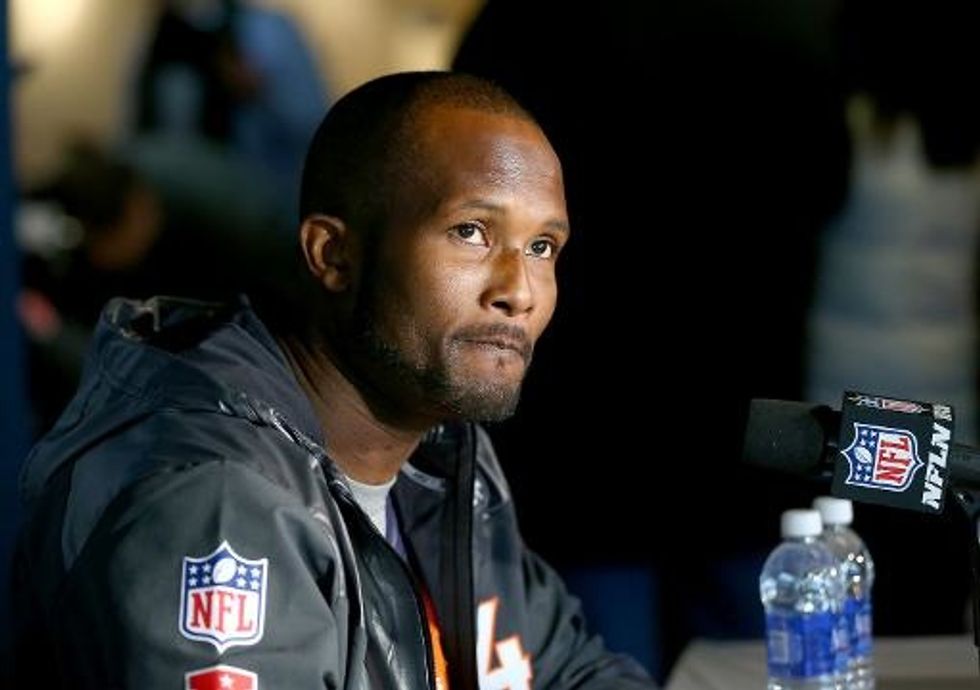 New York (AFP) – Denver cornerback Champ Bailey might finally live up to his name after 15 National Football League seasons when the Broncos face the Seattle Seahawks on Sunday in Super Bowl 48.
The 35-year-old defender will make his Super Bowl debut and says winning would be the biggest achievement of a career that began with Washington in 1999 and saw him join the Broncos in 2004.
"It has been a long road, but I'm just taking it in stride," Bailey said. "I'm not trying to hype it up more than it should be. It's still football. You've got to go out there and perform."
Teammates praise Bailey for his leadership and advice, but they also know how much it means to him just reaching the Super Bowl.
"To see him shed a tear after the last game, you know what this means to him," said fellow cornerback Dominique Rodgers-Cromartie.
Bailey was in reflective mood.
"I think that's the way it works out," he said. "If I was supposed to be here, I would have been here a long time ago. Things do take time, and I finally got with the right group of guys. This is definitely the best team I've been on."
Bailey shakes off the notion that age has made him a step slow and vulnerable to younger, faster receivers, even as he enjoys the benefits of experience.
"I'm not worried about it," he said. "I'm supposed to lose a step at some point. It's going to happen. You can't avoid it. Every old player gets old. I don't feel like I can't play the game and that's all that matters."

Retirement is not in his plans for now.
"I'm not really thinking about retiring if I win," Bailey said. "All I'm thinking about is winning and doing what I've got to do to win the game. That's my preparation this week. After the game, we'll talk about that."
Bailey, whose teammate Peyton Manning is the only player who has been in the league longer, missed much of this season with a foot injury but has made it back for the game that matters most.
"It has been tough, but I'm not looking back," Bailey said. "I've felt good for about a good month and I continue to feel better and that's all I can ask. I can't get all those days and weeks back but what's in front of me is big and I know it. I understand it, I feel good, and I'm ready for it."
Broncos coach John Fox said that seeing Bailey hold the conference championship trophy aloft two weeks ago, knowing he was Super Bowl bound, was a high point.
"It has been a frustrating season for Champ. He did have a foot injury. It did set him back but he was always there and in that room, his guidance, his leadership was always there and that never wavered," Fox said.
"It might have been one of my fonder moments in coaching just watching him hoist that Lamar Hunt trophy. He has been tremendous and he's a great player, a great person and I couldn't be happier for him."
AFP Photo/Elsa