Endorse This: Stephen Colbert's 'Mountain Of Midterm Madness'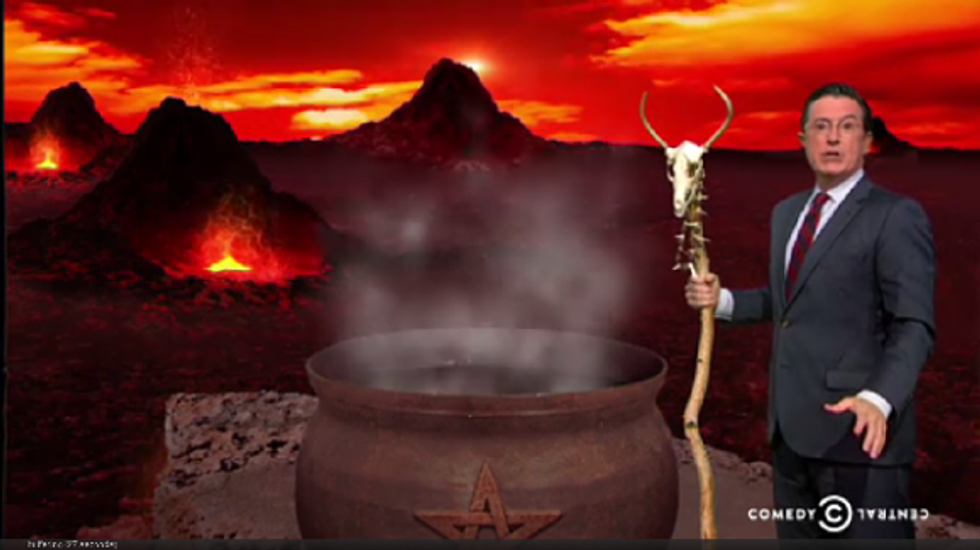 Only one group of people had more fun on election night than Republicans: The cable news networks, who got to break out their "brain rooms," "magic walls," and other assorted gimmicks to follow the action. Thankfully for all of those who needed a laugh as the results came in, Stephen Colbert also got in on the action.
Click above to see Colbert cover the midterms from his "Mountain of Midterm Madness" — then share this video!
Video via Comedy Central
Get More to Endorse Delivered to Your Inbox
[sailthru_widget fields="email,ZipCode" sailthru_list="Endorse This Sign Up"]