Endorse This: A Maryland Governor In 2016?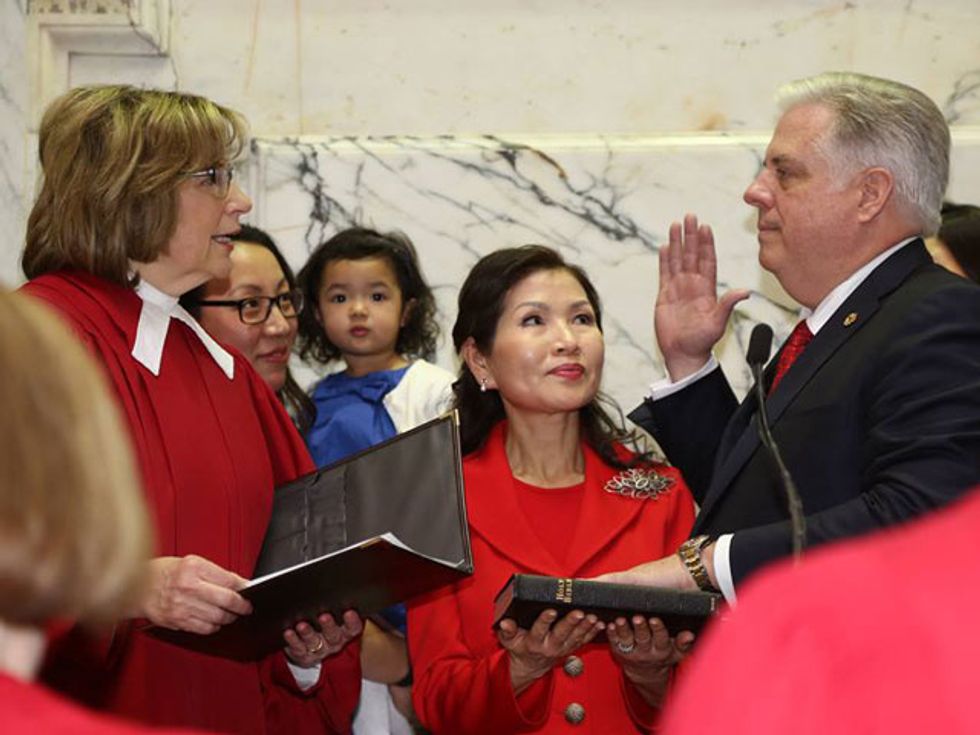 Maryland Governor Larry Hogan (R) had a special announcement to make Wednesday, while he spoke at a regular meeting of the state Board of Public Works.
Watch as Hogan decries the partisanship in Washington, and says that he has something to offer the entire nation after just three months on the job — but make sure to keep an eye on your calendar — then share this video!
Video via Governor Larry Hogan.
Photo: Governor Larry Hogan (R-MD) is sworn into office on January 21, 2015. (Source: State of Maryland)
Get More to Endorse Delivered to Your Inbox
[sailthru_widget fields="email,ZipCode" sailthru_list="Endorse This Sign Up"]