Endorse This: Barack Obama — Brewer, Patriot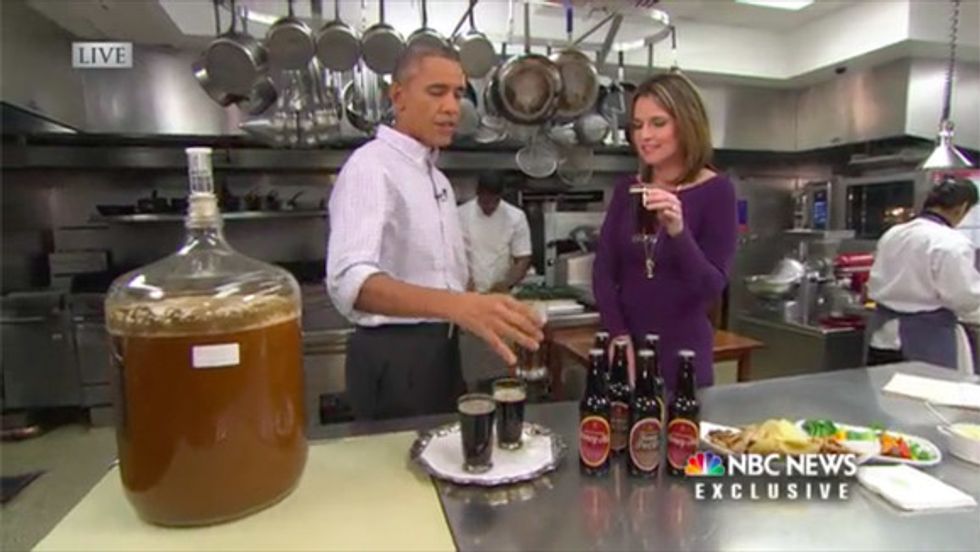 As part of this year's Super Bowl festivities, President Obama gave an interview right from the White House kitchen to discuss the game and "Deflate-gate," plus more serious issues on Capitol Hill. And he also showed off a special treat: The White House's own signature beer.
Click above to watch Obama share the Executive Branch brew with Savannah Guthrie — and reveal its specially homemade ingredient — then share this video!
Video via NBC News.
Get More to Endorse Delivered to Your Inbox
[sailthru_widget fields="email,ZipCode" sailthru_list="Endorse This Sign Up"]