Endorse This: Brian Williams 'Slow-Jams The News' With Jimmy Fallon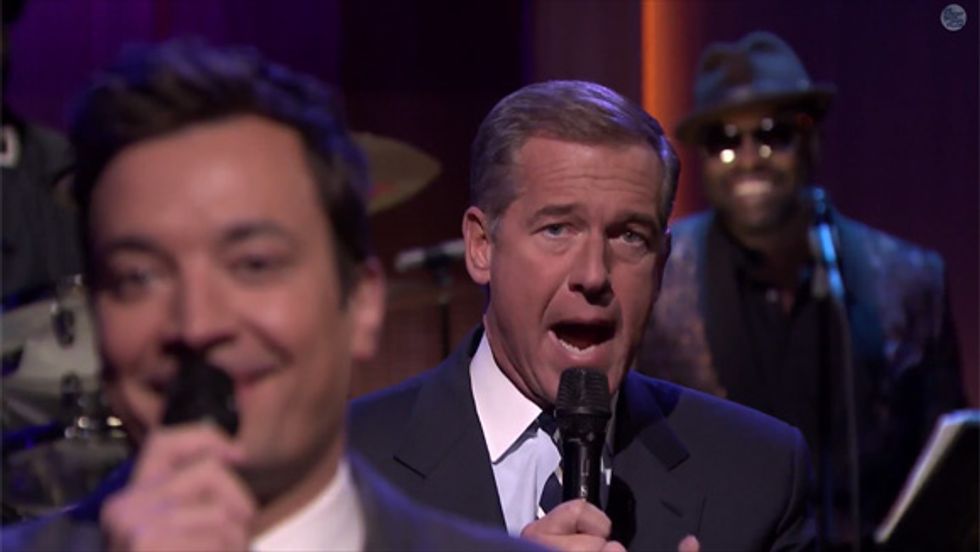 Explaining the politics behind President Obama's standoff with Congress on immigration can get a little complicated. But luckily, The Tonight Show laid it all out in a soulful musical performance, featuring NBC News anchor Brian Williams.
Click above to watch Williams bring on the funk with Jimmy Fallon — along with a plug for his daughter, actress Allison Williams, and her starring role in NBC's upcoming Peter Pan Live! TV special — then share this video!
Video viaThe Tonight Show Starring Jimmy Fallon/NBC.
Get More to Endorse Delivered to Your Inbox
[sailthru_widget fields="email,ZipCode" sailthru_list="Endorse This Sign Up"]