Endorse This: Chris Christie vs. Chair (Christie 0, Chair 1)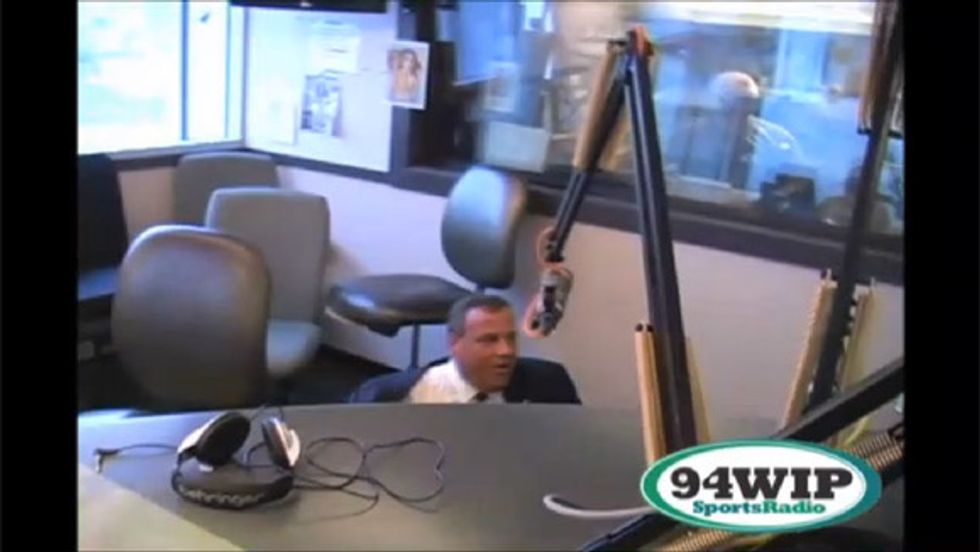 Chris Christie's friends at a local sports radio show have taken a fun sort of revenge on him for having danced in celebration of a Dallas Cowboys win with team owner Jerry Jones: Posting a never-before-seen piece of video from one of Christie's visits to them last year, which any politician would rather the public not see.
Click above to watch the video, which is fun for both sports fans and non-fans alike as everyone heads into the Super Bowl weekend — then share this video!
Video via SportsRadio 94WIP.
Get More to Endorse Delivered to Your Inbox
[sailthru_widget fields="email,ZipCode" sailthru_list="Endorse This Sign Up"]