Endorse This: David Vitter Is Really Going There?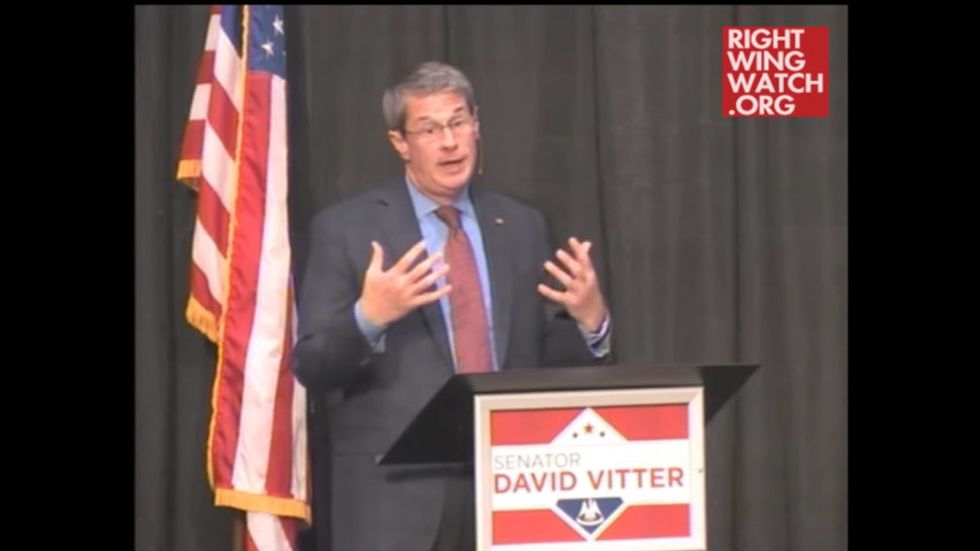 Prepare for some serious sanctimony.
At a campaign stop in a church Thursday for the Louisiana gubernatorial race, Republican U.S. Senator David Vitter denounced supporters of gay marriage with some very colorful language, saying that the views of marriage equality advocates are being "shoved down the throats of folks who have sincerely held religious views that marriage is between one man and one woman."
This might sound improbable coming from a man who was caught up in the 2007 "D.C. Madam" prostitution scandal, in which he admitted to a "very serious sin" for which he had been forgiven by his wife — and, he said, forgiven by God.
"Now obviously, that doesn't mean I haven't sinned — I have, and I've fallen in substantial ways. But my faith was there when my family offered forgiveness — my faith was there when they offered love. My faith was built around the story of redemption."
So there you have it: David Vitter is the candidate of love and redemption — and for protecting marriage between one man and one woman.
Video via Right Wing Watch.
Get More to Endorse Delivered to Your Inbox
[sailthru_widget fields="email,ZipCode" sailthru_list="Endorse This Sign Up"]