Endorse This: Joe Biden Amazes The Ellen Show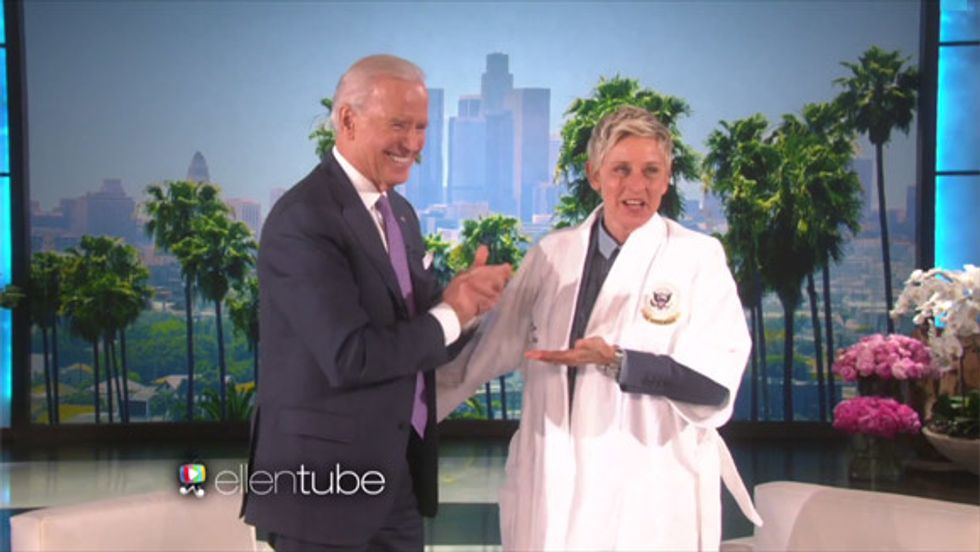 Vice President Joe Biden made a surprise appearance Monday with Ellen DeGeneres, to both wish her a happy birthday and to promote awareness about the Affordable Care Act.
Click above to watch Biden give Ellen some presents — and also give a special answer for what he and his wife Jill Biden will be doing for the upcoming Valentine's Day holiday — then share this video!
Video viaThe Ellen DeGeneres Show.
Get More to Endorse Delivered to Your Inbox
[sailthru_widget fields="email,ZipCode" sailthru_list="Endorse This Sign Up"]