Endorse This: Lindsey Graham's Tips For Voting — And Murder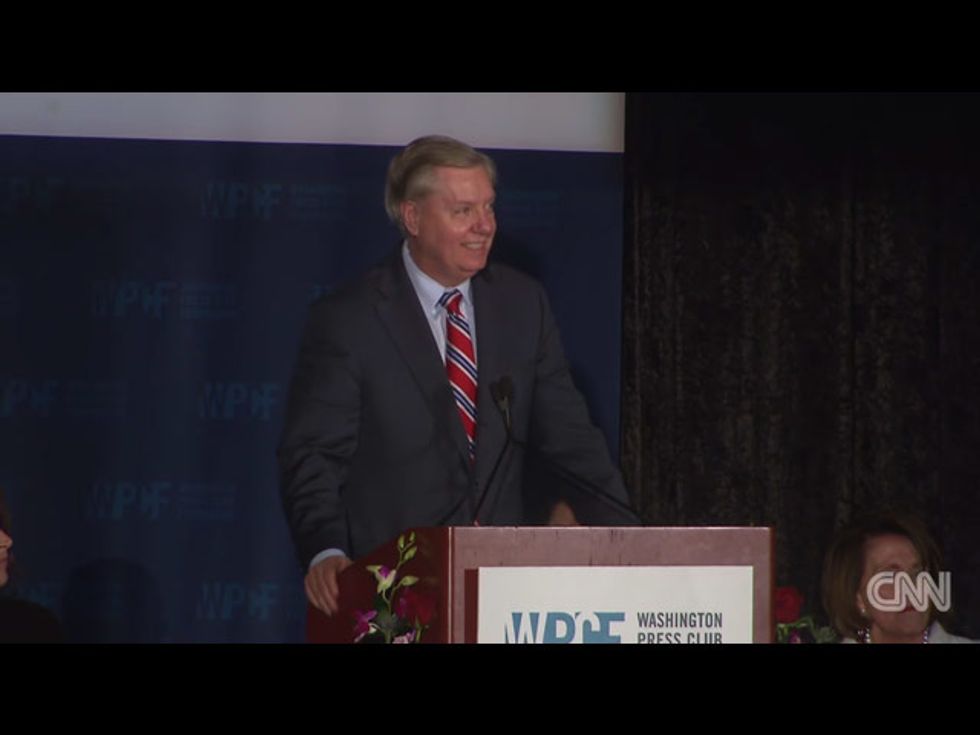 During last night's raucous Republican debate, another failed GOP candidate was bringing the house down at a whole other venue: Sen. Lindsey Graham (R-SC), who delivered a slew of great jokes at the Washington Press Club Foundation dinner.
First, he had a message for women: "You've come a long way in 72 years. Seventy-two years ago a woman could not be part of the American experience — and if you don't vote, that's coming back in 2017. If I were you, I would vote."
He then continued with a swipe at both Hillary Clinton, and at his own party: "But look how far you've come: The most dishonest person in America is a woman — who's about to be president. How could that be? My party has gone bats**t crazy."
Graham also had some choice words for his fellow senator and White House candidate Ted Cruz, who is not exactly known for the support he generates among others in the chamber.
"A good Republican would defend Ted Cruz after tonight. That ain't happening," he said. "If you killed Ted Cruz on the floor of the Senate — and the trial was in the Senate – nobody could convict you."
Graham maybe should not have made that particular statement in public — it might be incriminating later on.
Video via CNN.
Get More to Endorse Delivered to Your Inbox