Endorse This: Miss Piggy — Feminist!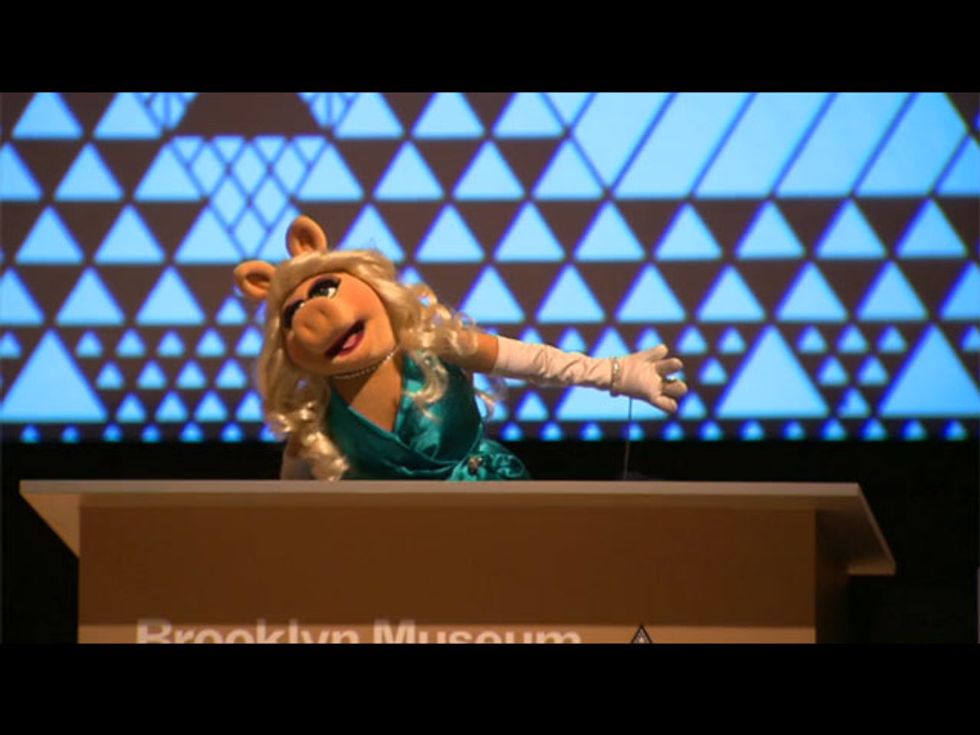 The Brooklyn Museum's Elizabeth A. Sackler Center for Feminist Art presented an award to a very special celebrity Thursday, for her indomitable spirit that has inspired children to achieve new heights. But why give an award to a Muppet? "She has spirit. She has determination. She has grit," Sackler explained.
Click above to watch this legendary star of the screen declare that she is a proud feminist — and also, a proud "Porcine-American." Then share this video!
Video via NBC News..
Get More to Endorse Delivered to Your Inbox
[sailthru_widget fields="email,ZipCode" sailthru_list="Endorse This Sign Up"]