Endorse This: Scott Walker's Latest Dodge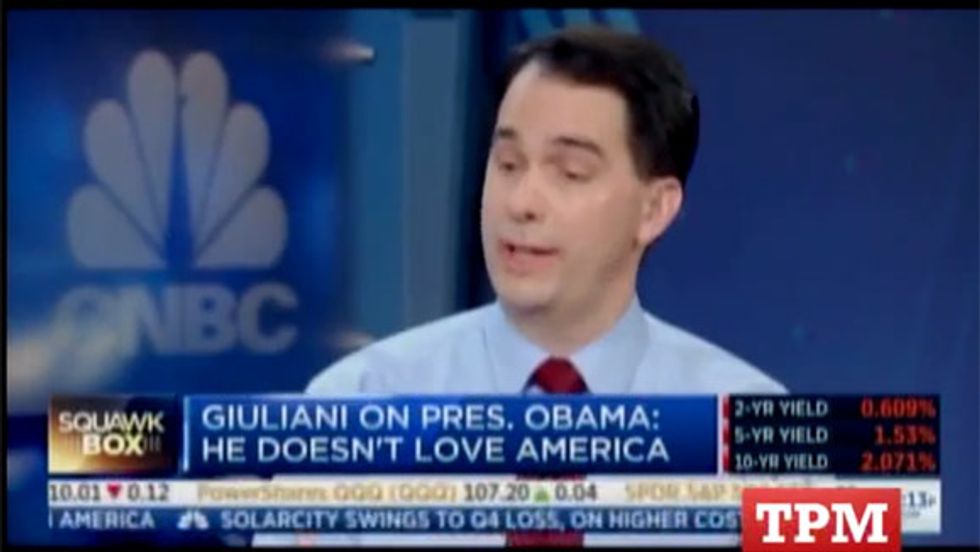 First, Governor Scott Walker (R-WI) was punting on evolution. Now he's decided not to get into another question: Whether or not President Obama even loves America.
Click above to watch Walker's non-response when he got asked about some controversial comments made by Rudy Giuliani, at a big dinner they both attended — then share this video!
Video viaTalking Points Memo.
Get More to Endorse Delivered to Your Inbox
[sailthru_widget fields="email,ZipCode" sailthru_list="Endorse This Sign Up"]