Endorse This: Sex Is No Problem For Santorum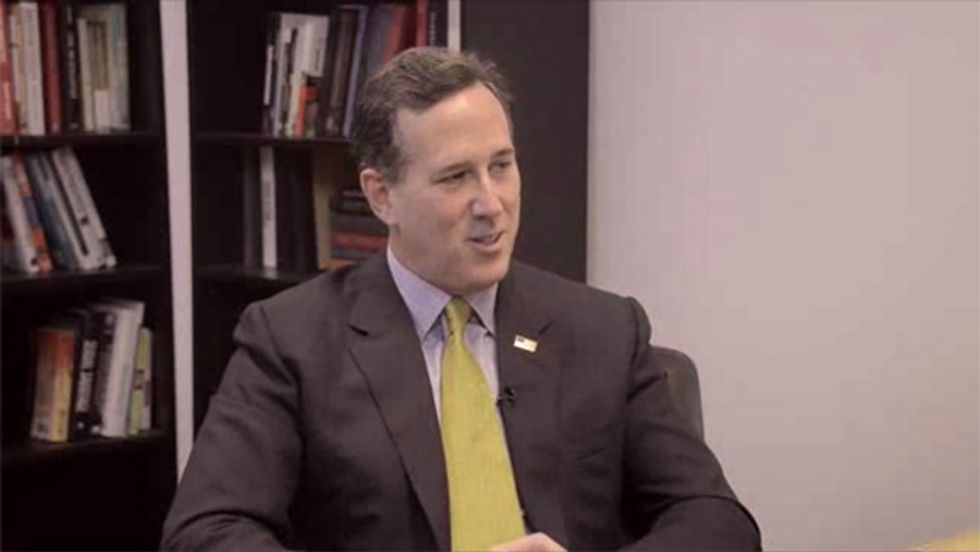 Rick Santorum says he won't just get branded as some kind of extreme social conservative who's against sex.
Click above to watch him explain how he actually has quite a lot of carnal knowledge — then share this video!
Video viaThe Daily Caller.
Get More to Endorse Delivered to Your Inbox
[sailthru_widget fields="email,ZipCode" sailthru_list="Endorse This Sign Up"]