Endorse This: Siri, Did The Iran Deal Win?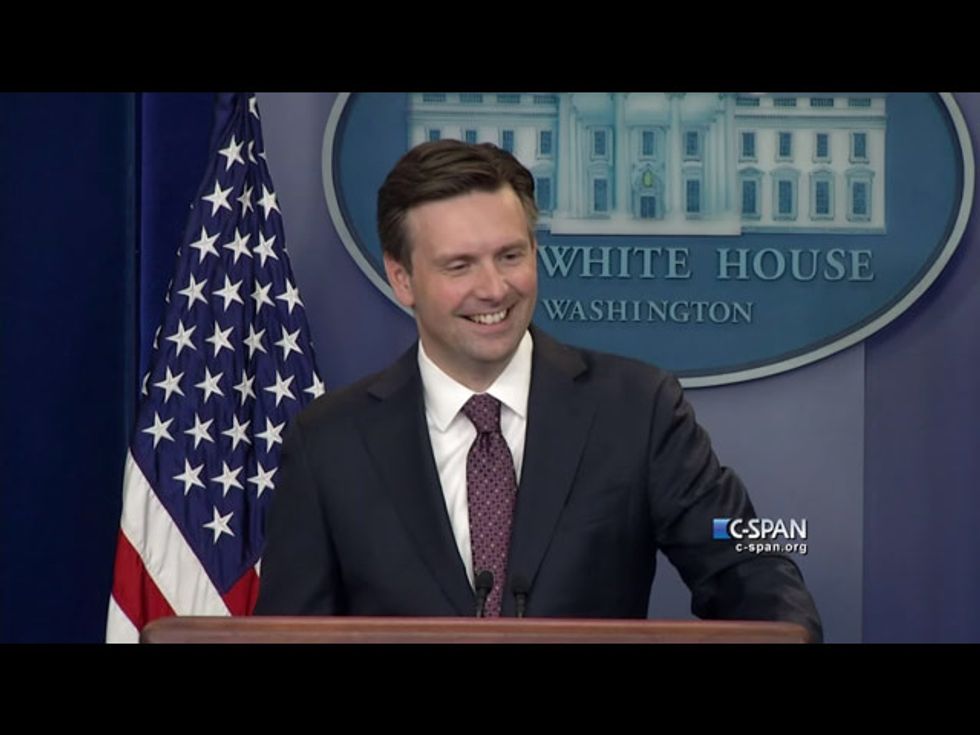 White House press secretary Josh Earnest got some unexpected backup at Thursday's news conference — from Siri.
"Sorry, I'm not sure what you want me to change," the iPhone's virtual assistant said, from some unidentified reporter's phone. Watch the video of the reporter's question about the politics of the Iran nuclear deal — and you'll realize that Siri is smarter than we give her credit for.
Video via C-SPAN.
Get More to Endorse Delivered to Your Inbox
[sailthru_widget fields="email,ZipCode" sailthru_list="Endorse This Sign Up"]