Endorse This: The Degrees Of Stephen Colbert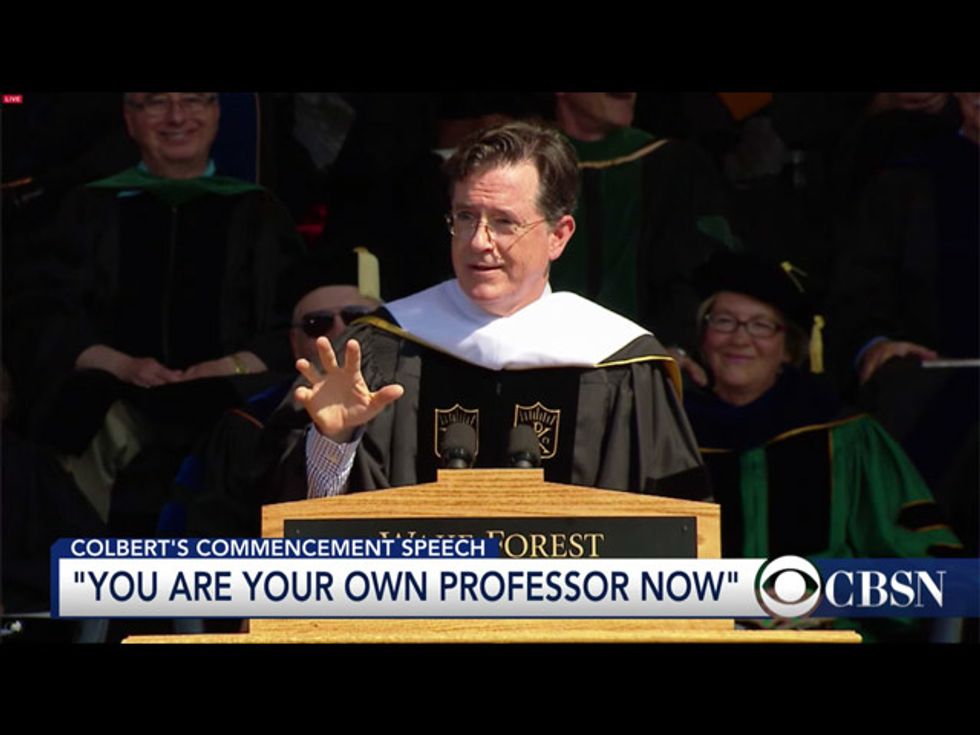 Stephen Colbert will soon be taking over for David Letterman on The Late Show. But first, he put in a special appearance as his satirical persona from The Colbert Report, delivering the commencement address at Wake Forest University on Monday.
Click above to watch Colbert — both his old cable TV identity, and the man himself — dispense advice to young people entering the working world. Then share this video!
Video via CBS News.
Get More to Endorse Delivered to Your Inbox
[sailthru_widget fields="email,ZipCode" sailthru_list="Endorse This Sign Up"]