Endorse This: 'The Obama Report'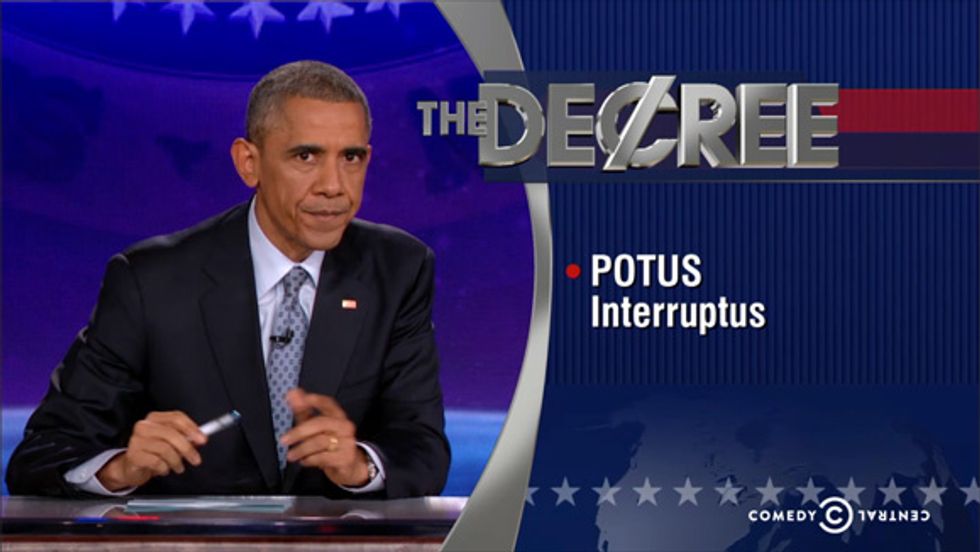 The last thing you'd expect is for Stephen Colbert to just turn over the anchor's desk of The Colbert Report to some other person who could never approach his own greatness — but it's kind of hard to say no to the President of the United States.
Click above to watch "The Word" become "The Decree" — then share this video!
Video viaThe Colbert Report/Comedy Central.
Get More to Endorse Delivered to Your Inbox
[sailthru_widget fields="email,ZipCode" sailthru_list="Endorse This Sign Up"]