Endorse This: Welcome Home, Jason Rezaian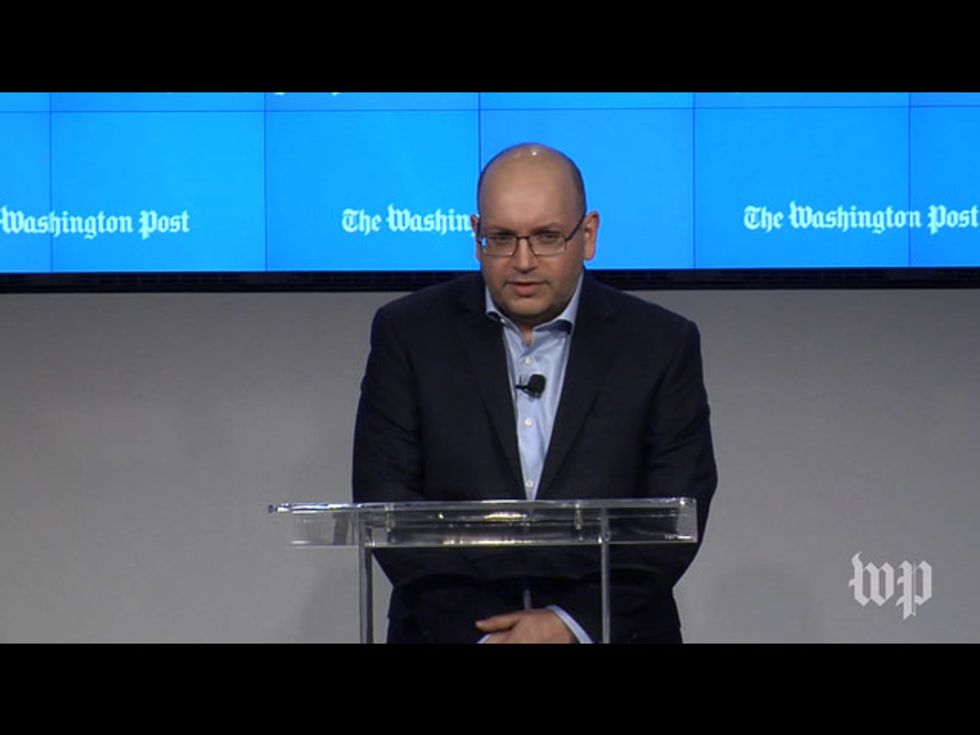 Jason Rezaian, the Washington Post reporter who was imprisoned in Iran for a year and a half until his release two weeks ago, spoke this morning at the Post's grand opening of their new offices, to a huge welcome home from all his colleagues.
"For much of the 18 months I was imprisoned, my Iranian interrogators told me that The Washington Post did not exist — that nobody knew of my plight, and that the United States government would not lift a finger for my release," Rezaian described to the assembly. "Today, I"m here in this room with the very people who helped prove the Iranians wrong in so many ways."
He emotionally thanked everyone at the paper, who never stopped working to secure his release, as well as Sec. of State John Kerry and Special Envoy Brett McGurk, who were present for the ceremony, and who had conducted crucial negotiations with the Iranian regime: "No other country would do so much for an ordinary citizen — and I know that."
Video viaThe Washington Post.
Get More to Endorse Delivered to Your Inbox
[sailthru_widget fields="email,ZipCode" sailthru_list="Endorse This Sign Up"