Endorse This: Trump Remembers '7/11'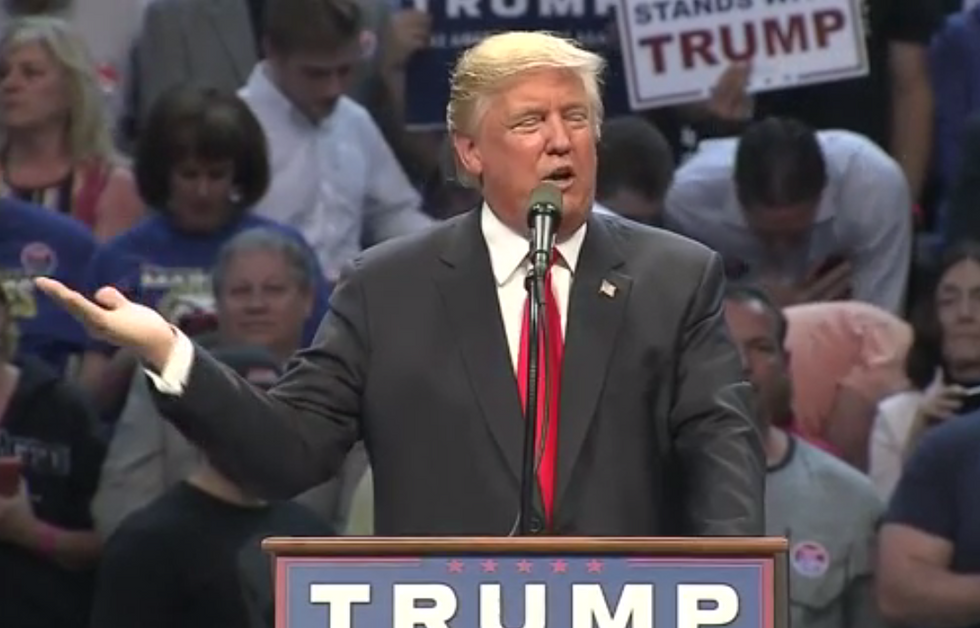 Ever since Ted Cruz lambasted "New York values" at January's Fox Business debate — presumably because he didn't think he would need New Yorkers' votes, or maybe because he didn't want them — Donald Trump has bumped former New York mayor Rudy Giuliani for the title of most 9/11-happy politician in the country, bragging about his proximity to the events on that day 15 years ago and re-tooling the largest attack on American soil to suit his political ends.
In his campaigning ahead of New York's primary, Trump made Cruz's comments, and his 9/11-centric rebuttal to them, the central part of his stump speech, whipping up crowds from Suffolk County to Buffalo into frenzies over something he didn't really have anything to do with — unlike Giuliani, obviously.
Trump seems to have gotten so numb to the phrase "9/11" that he must have forgotten it altogether — he either misremembered the attacks happening in July or was caught daydreaming about midnight taquitos while recalling aloud the bravery of his having been alive 15 years ago.
Neither Trump nor his audience batted an eye at the mistake — though that silence wasn't as powerful as Trump's was last fall, when he refused to support the James Zadroga Act, which permanently extended heath care benefits to 9/11 first responders.
Photo: Screenshot from Reuters video.