#EndorseThis: Chris Wallace Stuns Fox Panel On Russia Collusion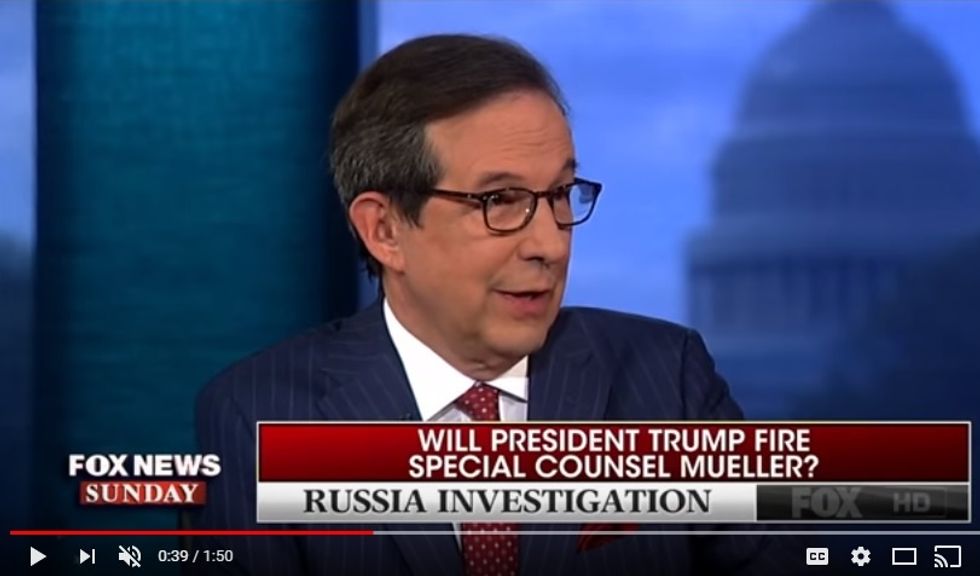 It is understandable if Democrats don't pay much attention to Fox News. After all, there is only so much (or so little) accurate information coming out of Trump Propaganda Central these days. But it's heartening to know that not every Rupert Murdoch employee is on board with the entire right-wing narrative.
In today's clip, Fox News anchor Chris Wallace disrupts a Sunday panel by confronting Trump crony Jason Miller on Robert Mueller. Miller speaks of the Russia probe in past tense, as if it has already failed its mission. "Jason," Wallace interrupts, "we have no idea what (Mueller) is finding,"  When Miller says any discovery of Trump-Putin cahoots would have leaked already, the anchor charges the GOP bloodhound with hypocrisy. "I thought you condemned leaks," he smiles. "Are leaks good or bad?"
Supporters say The Donald is on a hot streak, with enemies Comey and Clapper awash in criticism and relations between U.S. allies and North Korea starting to thaw. But when even Fox News can admit that the POTUS is in trouble, it's clear Trump hasn't squirmed out of Mueller's clutches just yet.
Stream for a stunner.