#EndorseThis: Kimmel Strikes Back At Trump With Outrageous Fried Chicken Tale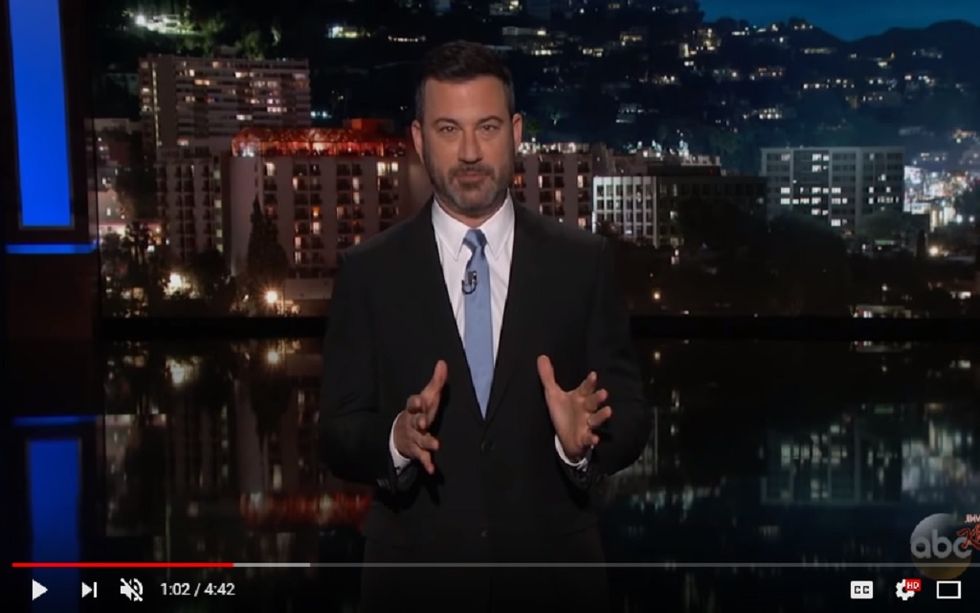 Late-night comic Jimmy Kimmel has been on vacation, a trip designed to provide the network TV star a little peace of mind. But after he found out what President Trump said about him at a rally in South Carolina, Kimmel wound up spitting mad.
The POTUS spun a yarn about having met an adoring Kimmel waiting on Hollywood Boulevard before Trump was to appear on Jimmy Kimmel Live. According to The Donald's version of the story, Kimmel even opened the door for him.
The comedian calls the story a "fabrication" in his latest monologue, then adds a few – ahem – details of his own which may or may not be entirely accurate.
Kimmel describes Trump as having shown up holding a bucket of fried chicken, a completely plausible scenario. As for the rest of Jimmy's tale, let's just say his all-instrumental backup band might be adding a "scat" section.
Click for the straight poop.