#EndorseThis: Ocasio-Cortez Hits Trump With Counterpunch In Fiery Clip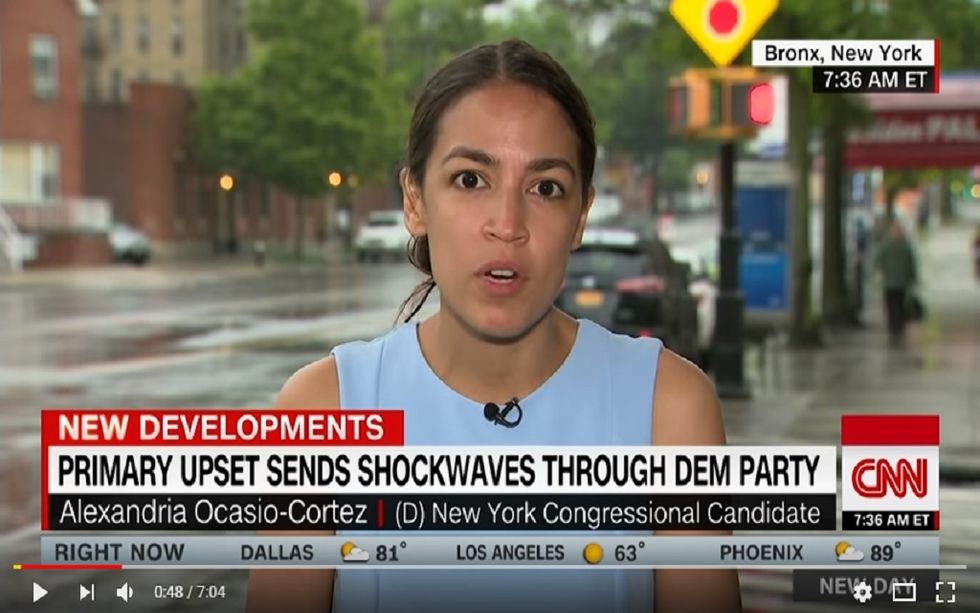 Surprise Democratic nominee Alexandria Ocasio-Cortez will face high expectations if she makes it to the U.S. House of Representatives. But few expected her to spend one of her first interviews since winning the primary on defending her defeated opponent, Joe Crowley, from a mean-spirited attack by President Trump.
In this CNN clip, Ocasio-Cortez is asked to respond to Trump's comments at a rally in which he spooned faint praise on the progressive nominee while mocking Crowley, calling him "a slovenly man." The Bronx nominee's rebuttal is 100% class.
The firebrand left-winger then turns to several other issues on the minds of Democrats, including health care, humane treatment of children at the border, and most importantly winning the 2018 midterms. But it's her idea for organizing to block Trump's upcoming Supreme Court pick (1:30) that could send ripples through D.C. well before autumn.
Viddy a Bronx battler.