#EndorseThis: Samantha Bee Serves Trump Four-Entree Slam On Foreign Affairs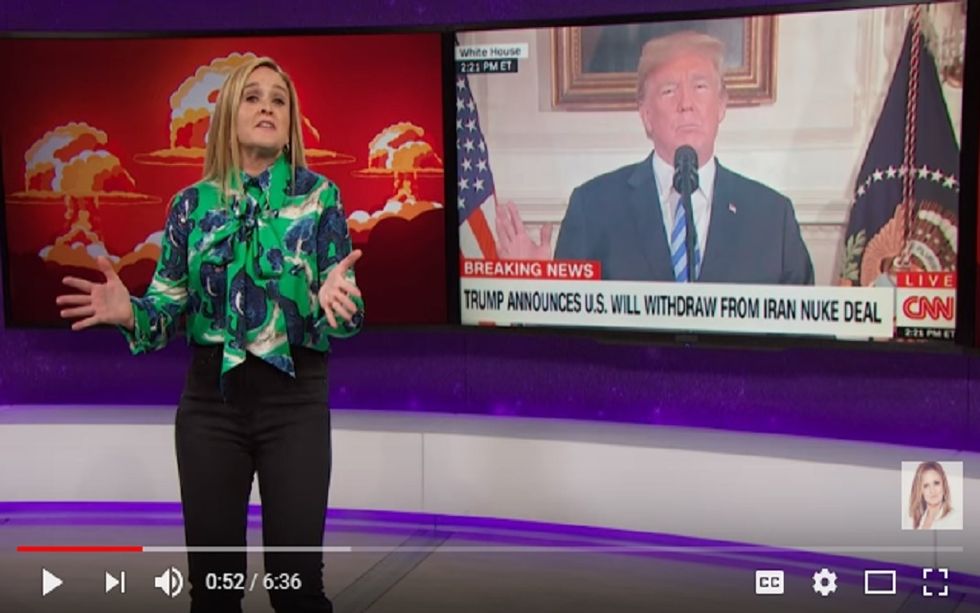 Samantha Bee is one of the most sub-textual comics on TV. While other satirists recite one stand-alone White House joke after another, she always looks for something to tie a monologue together and make it a classic. This time, it's food – undoubtedly Donald Trump's favorite subject in private.
For an appetizer, Bee places the upcoming Trump – Kim Jong-un summit in a restaurant setting. Asking a foreign dictator for trust after "withdrawing," nay, violating the Iran Nuclear Deal is like dining-and-dashing at a Shoney's while pretending you're a gentleman. She then compares 45's wooing of Jong-un to handing over a sandwich with a pen attached to it. What if the North Koreans decide they don't like Trump's sloppy cooking?
Then it's time for the grilling, as the TBS host recaps the squirming of CIA nominee Gina Haspel as she avoids answering questions on torture from Kamala Harris. Finally, Bee serves Trump and Haspel their just desserts.
Click for a delicious rant.