#EndorseThis: Trevor Noah Says Trump And Sean Hannity Are The Real Animals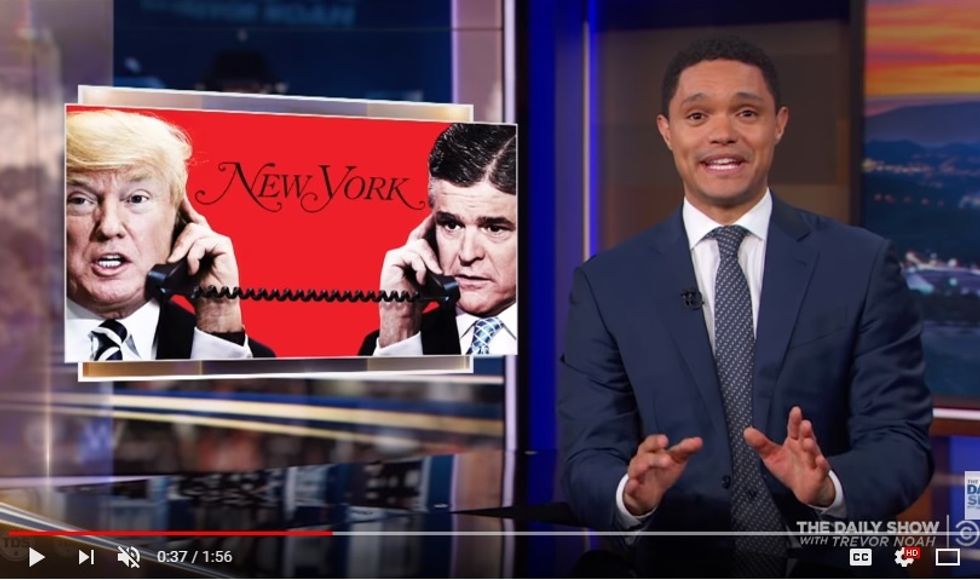 Sometimes you gotta feel sorry for President Trump. No, actually…no you don't.
Several days ago, the POTUS referred to Mexican gang members as "animals" in such a context that reporters concluded he meant all undocumented immigrants. Partisans had their say in both directions. But just when we thought it had blown over, here comes comic Trevor Noah to gun down what's left of Trump's moxie.
Trevor reports that 45 and Fox News wing-nut Sean Hannity are phone pals, and that the pair often speak to one another "at bedtime," almost as if they're not homophobic. The Daily Show host sets aside any romantic notions quickly.
By manipulating a Fox News anchor, then using the resulting broadcasts to confirm his own reality, Trump has turned into a circus gorilla that doesn't know its counterpart is only itself in a mirror. Who's the animal now?
Press play for a paradox.