#EndorseThis: Vanessa Bayer Exposes More Of Donald Trump's Porn Career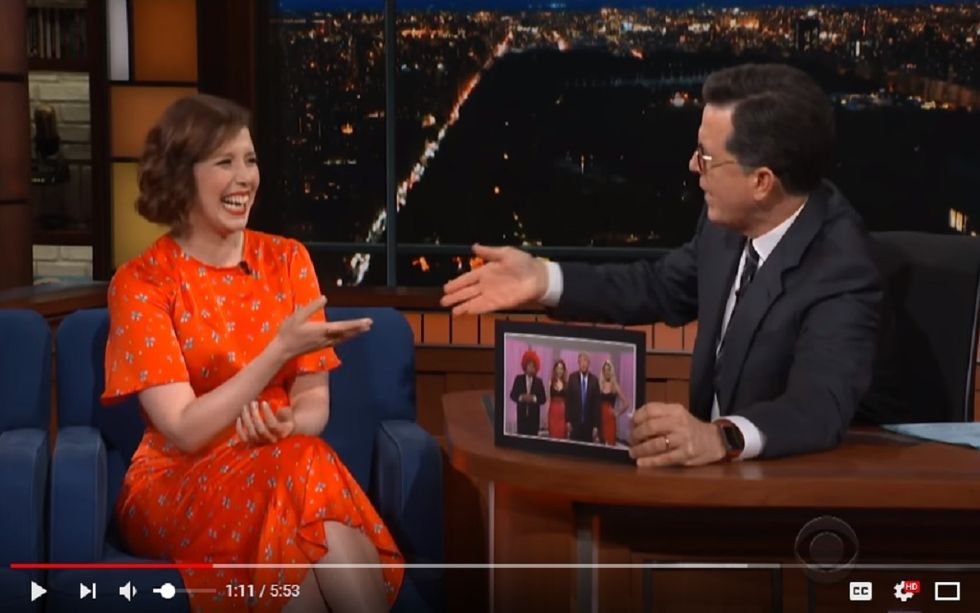 There are three noteworthy angles to this video clip of Vanessa Bayer speaking to late-night host Stephen Colbert. The first is Vanessa's beautiful summer dress. It's well worth pressing play to see the charming Ms. Bayer wearing it. The third is the discussion of Beyonce's baby shower (starting about 3:00) at which Bayer was rumored to have made an appearance.
We have a hunch you'll be most interested in the second angle, though.
Bayer spends the first chunk of the interview answering Colbert's questions about a Saturday Night Live sketch from 2015 in which she and a fellow cast member played porn stars. Guess who also starred in the skit? The Donald. "I worried that I was sabotaging his campaign" with the racy material, says Bayer.
If only she had known. An SNL sketch (and an awkward photo) would be the least of President Trump's troubles with the porn world. If Bayer and her dress weren't such a joy to see on TV, her tale would be a somber one.
Click for that epic smile.