Facebook Allowed Questionable Ads In German Election Despite Warnings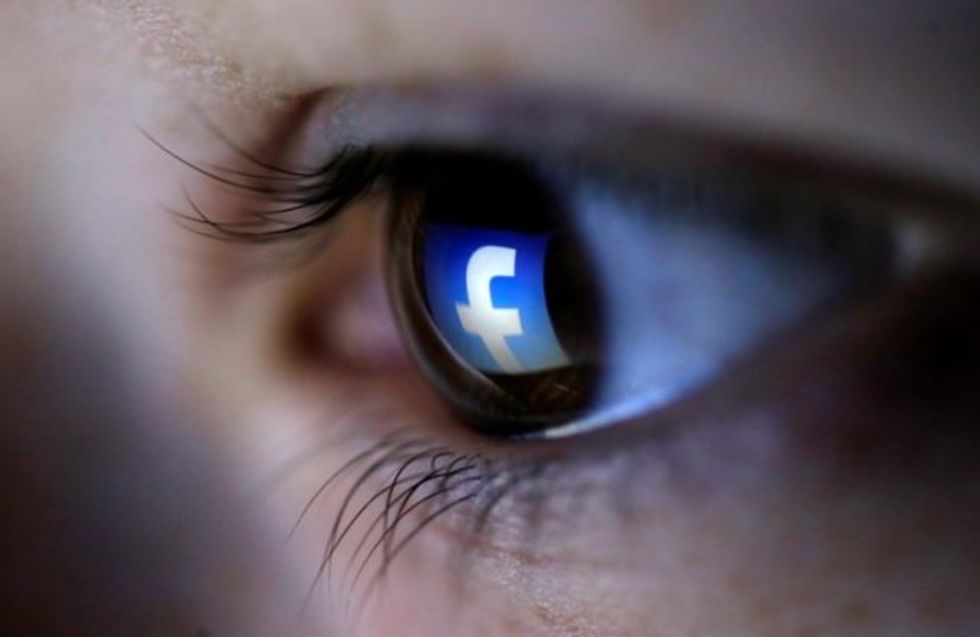 Reprinted with permission from ProPublica.

by Stefanie Dodt, special to ProPublica, Jeff Larson and Julia Angwin, ProPublica
On Sept. 15, nine days before the elections in Germany, the Green party complained to Facebook about a popular series of attack ads deriding its stances on gender-neutral bathrooms, electric cars and other topics. The party accused the advertiser, Greenwatch, of providing false contact information on its Facebook page and blog, which would violate a German Media Authority regulation requiring accurate contact information.
But Facebook didn't take down the ads or trace their origins. And after the election, Greenwatch disappeared. Its website and Facebook page were deleted, leaving behind only the nine Greenwatch ads that were captured by ProPublica's Political Ad Collector, a tool that enables Facebook users to collect political ads that target them.
The Greenwatch episode illustrates that ads of dubious provenance aren't just aimed at Facebook users in the U.S., but in Europe as well. Facebook's failure to confront the advertiser — despite repeated complaints — raises questions about whether and how the world's largest social network will deliver on its promise to monitor political advertising aggressively on its platform.
Facebook vowed to step up enforcement of political ads in the wake of news that it allowed Russian advertisers to buy politically divisive ads during the 2016 U.S. presidential election, and other advertisers to direct ads to "Jew haters" and similar anti-Semitic groups.
"I expect from a company that makes a lot of money from advertisement that they control who is placing those ads," said Emily Büning, the Green party's executive secretary. "Whoever spreads propaganda with substantial funding has to be identifiable. Whose opinion it is should be transparent."
Facebook spokesman Andy Stone said the company is "working hard to stay ahead of those who would misuse our platform." He added that in Germany the company "undertook a number of initiatives to fight disinformation," citing a blog post in which Facebook said it had cracked down on "tens of thousands of fake accounts in Germany" in the month before the election.
Last week, during an interview with the digital news site Axios, Facebook Chief Operating Officer Sheryl Sandberg said that taking down fake accounts was the "first and most important" part of the company's efforts. She added that Facebook is investing in "machine learning and automation" to catch fake accounts.
Facebook has also vowed to require political advertisers to make their ads available to the public. Political advertising is particularly difficult to police because advertisers can tailor their ads to tiny customized audiences, and no one else ever sees them. That means that political groups are less likely to be held accountable for negative ads they place online than for ads they run on TV, in print or on the radio.
---
During the German campaign, which resulted in Chancellor Angela Merkel's re-election, ProPublica gathered about 800 political ads from German users of its tool — a minuscule fraction of all politics ads on Facebook. In Germany, ProPublica accumulated ads through partnerships with Spiegel Online, Süddeutsche Zeitung and Tagesschau, which asked their users to install the Political Ad Collector.
Only a few ads from AFD, a far-right party, appeared in ProPublica's database, most likely because they weren't targeted at those users most likely to install the tool. One that did show up appeared intended to inflame anti-immigrant sentiment. It showed a picture of a girl with braided hair, covering her face with her hands. She cried as she described how two "dark-skinned" men who spoke "broken German" frightened her by asking her to follow them. The ad portrays the incident as an "overall loss of control of our country," referring to the refugee crisis in Germany. "The cartel parties are jointly-responsible for those acts and should be held responsible."
The ad's implication that refugees were the likely culprit was misleading. The police reportdescribes an incident of two dark-skinned men approaching a girl, but it provides no information about their nationality or immigration status. The girl refused the men's request and went home unmolested, according to the police report. The police report was published on the 11th of September, and so far, no suspect has been identified.
Facebook took no action on the AFD ad, reflecting the company's position, expressed by Sandberg last week, that it's not Facebook's job to police the content of political advertising. AFD won seats in Parliament, marking the first time since the 1950s that a far-right party has done so.
Despite the negative barrage, the Green party gained four seats in the election. Some of its ads criticized AFD. According to the targeting information contained in the ads collected by ProPublica, Green party candidates used Facebook to target people who were interested in "organic food," "sustainability," "social issues," "environment protection" and "electric cars."
---
In a live broadcast on Facebook last month, Facebook Founder and Chief Executive Mark Zuckerberg said that the social network would use Germany as a starting point for its enhanced monitoring of election ads. "We have been working to ensure the integrity of the German elections," Zuckerberg said.
Six months earlier, Facebook had given much the same assurances privately to German leaders. On March 17, the company invited all the major political parties represented in the German Parliament for a luxury breakfast in the five-star Hotel de Rome in Berlin to discuss Facebook's role in the upcoming elections.
"It is an important concern to us, that this is settled in a fair and democratic way. We are aware of our responsibility as a platform and support those objectives in manifold ways," the company said in its invitation.
The day after the breakfast, the anti-Green party group, Greenwatch, first popped up online during the run-up to regional elections in the western state North Rhine-Westphalia.
In the contact information on its website, Greenwatch first listed an address in Berlin, and then quickly changed to a different address and name in Dortmund. The street address in Dortmund did not correspond to the postal code given. The name listed on the site was not on the doorbell where residents were identified, and the neighbors weren't familiar with it.
At that time, a regional Green party official wrote to Facebook's Berlin office, asking if it could do anything about the anonymous negative campaigning. Facebook answered with links to forms where users can submit complaints. The regional official filled out Facebook's online complaint form several times, but only received an automated response.
Later, the Greenwatch blog shut down and deleted its Facebook account. But it resurfaced in the middle of August, just as Germany's federal election season was starting.
The blog had professional quality cartoons, a mascot of a frowning bird and a green color scheme that echoed the themes of the Green party. But its goal was to criticize the Green party, mocking the group's positions on gender-neutral bathrooms, Afghanistan, electric cars and nuclear energy, with a tagline stating "They seem to be nuts!"
One ad shows a group of seven people carrying an electric car above their heads. On the side of the useless car is written, "Election campaign against Diesel." The headline is: "From 2030 on, permissions only for E-cars — how realistic is this Green party's claim? #outoftouchwithreality #theyseemtobenuts #greenwatch."
The site was popular during the campaign, with more than 10,000 likes on Facebook. Politicians from major parties shared the posts, including one member of Angela Merkel's Christian Democratic Union of Germany and a regional branch of Germany's Left Party, which was likely competing with the Green party for the same slice of the electorate.
On Sept. 15, a representative of the Federal Green party wrote to the Facebook office in Berlin asking the company to investigate Greenwatch. "There is a page that is baiting the Green party," the representative wrote. "It appears to be all covered by the freedom of speech, but the person named in the contact information is non-existent."
The Green party also told Facebook that it had lodged a complaint with the Media Authority of North Rhine-Westfalia. Most German states have an independent media authority, with which they contract to regulate television, radio and online outlets. Advertisers that provide false contact information on their online pages or blogs may be subject to a fine of up to 50,000 euros.
In response to the Green party complaint, Facebook representatives said they were "not able to verify the accuracy of the data given in the contact information," and that they expected the Media Authority to do so. The Facebook representatives suggested setting up a phone call to discuss the matter. Parties on both sides say the call never took place.
The Media Authority was unable to figure out who was behind the Greenwatch posts. Its director, Tobias Schmid, said it "does currently not have a clear legal authority to request identity information of users from platforms like Facebook." Without Facebook's assistance, it couldn't trace the posts. "Freedom on the web can only be maintained, if we are able to enforce some basic rules," he said. "If we don't succeed in this, the result won't be freedom, but ruthlessness."
Stefanie Dodt is a filmmaker and investigative correspondent with the German Television (NDR Investigative Unit), currently based in New York City. She won several awards for her reporting about human rights and social issues. Her last documentary, "Accomplices? VW and Brazil's Military Dictators," was released internationally. Follow her on Twitter at @Stefaniedodt.