FBI Probing Immigration Offenses At Trump National Golf Club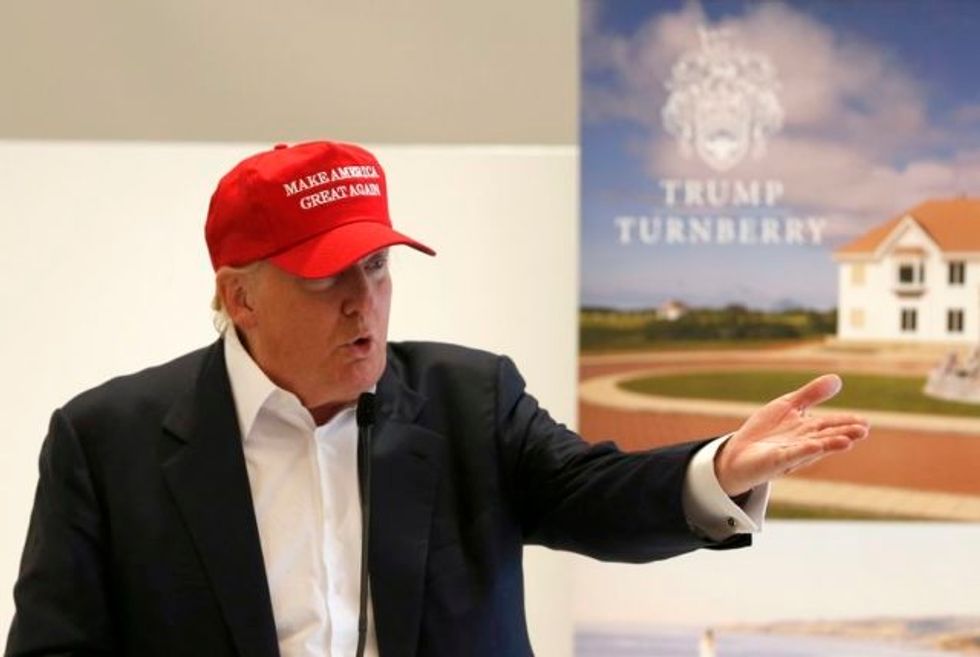 Reprinted with permission from AlterNet.
President Donald Trump's golf club in New Jersey may be the focus of multiple investigations of serious crimes, according to a new report from the New York Daily News.
The Daily News reported that Anibal Romero, an immigration attorney representing undocumented immigrants who used to work at Bedminster's Trump National Golf Club, has turned over evidence to the New Jersey attorney general and the FBI that the club provided his clients with fake social security numbers and green cards. Though Romero said he provided the evidence to the investigators, they have not confirmed whether official investigations have been opened.
The women themselves — Victorina Morales and Sandra Diaz — could potentially be on the hook for crimes, since using forged work documents can be charged as criminal fraud. But the club's management is also at risk if it participated — as the women claim — in these crimes.
But it's potentially even worse than that.
"My clients felt like they were trapped and they felt like the fake documents could be used against them," Romero said.
The women first made their identities public in a New York Times article about their undocumented work for Trump.
Romero said he contacted Special Counsel Robert Mueller, but the office said the issue was outside its jurisdiction and referred him to another part of the FBI.
"Having worked for feds and AG, here's my read," said CNN legal analyst Elie Honig, referencing the Daily News piece. "Article focuses on immigration crimes. And – if the part about bosses holding onto immigration docs is true, could be human trafficking. Sadly, a common way to control / restrain / abuse trafficking victims."
When it was initially asked to comment about Diaz And Morales' claims, the Trump Organization suggested it had no knowledge of its employees committing fraud.
"We have tens of thousands of employees across our properties and have very strict hiring practices," Amanda Miller, the company's senior vice president for marketing and corporate communications, told the Times. "If an employee submitted false documentation in an attempt to circumvent the law, they will be terminated immediately."
"We are tired of the abuse, the insults, the way he talks about us when he knows that we are here helping him make money," Morales told the Times of her decision to come forward. "We sweat it out to attend to his every need and have to put up with his humiliation."
Neither the organization nor the White House responded to the Daily News' requests for comment.
Though his clients could be targeted for prosecution, Romero said he hopes that investigators will focus on the "real problem" — the behavior of the club and the Trump Organization.