Five National Polls Show Support For Impeachment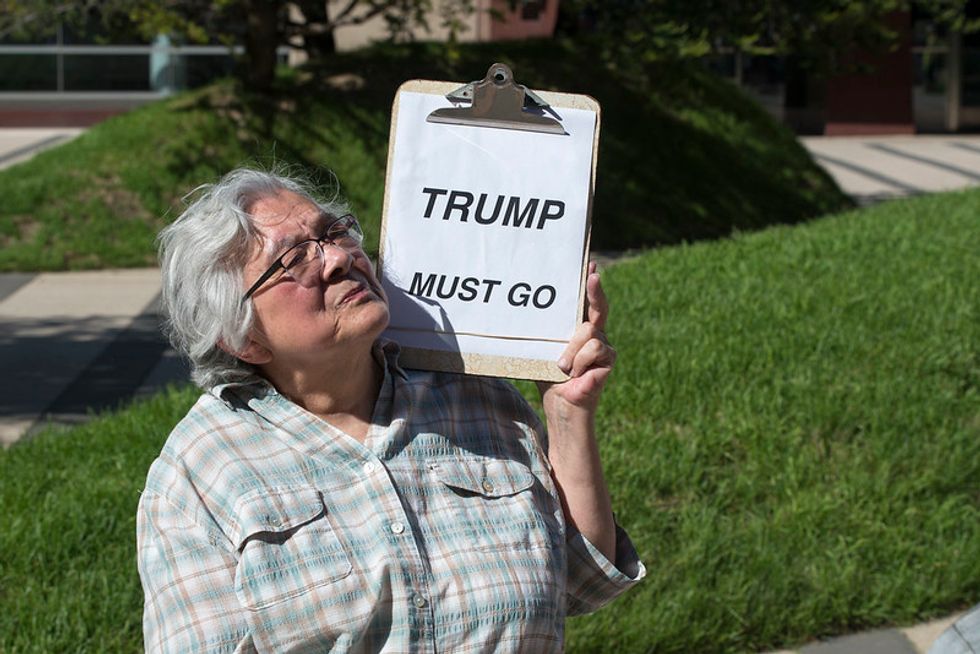 Multiple polls show Americans warming up to the idea of impeaching Trump, following House Speaker Nancy Pelosi's declaration of an official impeachment inquiry in late September. Since Pelosi (D-CA) made the announcement, at least five national polls show a dramatic shift in public sentiment in favor of impeaching Trump.
On Thursday, a USA Today/Ipsos poll showed 45 percent of Americans support a vote by the House to impeach Trump. Only 38 percent oppose such a vote. A poll by the same outfit in June showed overwhelming public sentiment opposing impeachment by a 61 percent – 32 percent margin.
Polls from CNN follow the same pattern. A May poll shows only 41 percent of Americans supporting the impeachment and removal of Trump from office, while 54 percent opposed. Following Pelosi's announcement, 47 percent supported Trump's impeachment and removal, while only 45 percent opposed.
A Reuters/Ipsos poll from before Pelosi's announcement showed 37 percent of Americans supported Trump's impeachment and 45 percent opposed. After Pelosi's announcement, 45 percent supported impeachment — shooting up 8 percentage points in just a week. That same poll showed 41 percent opposed.
The same trend is evident in polls from Quinnipiac and Monmouth University, with both polls showing an increase in support for impeaching Trump.
Further, an analysis of polls by FiveThirtyEight shows a sharp increase in support for impeachment since Pelosi's announcement.
The impeachment probe centers on a July 25 call between Trump and Ukrainian President Volodymyr Zelensky, during which Trump requested the Ukrainian government open an investigation into Trump's possible 2020 opponent, former Vice President Joe Biden. Soliciting election assistance from a foreign national is illegal.
The issue first came to light when a whistleblower alerted the intelligence community about Trump's actions. Since then, White House documents and subsequent reporting have largely confirmed the allegations in the whistleblower complaint.
Even a Fox News legal analyst admitted Trump committed "criminal and impeachable" acts.
On Thursday morning, Trump stood on the White House lawn in front of reporters and publicly asked Ukraine to investigate Biden. Trump also asked China to start an investigation into Biden.
Following Trump's Thursday comments, a former federal prosecutor called the statements "an admission" of his intent to pressure foreign countries to investigate his political rival. Trump's admission came on the same day House Minority Leader Kevin McCarthy asked Pelosi to stop the impeachment inquiry.
All the polls mentioned in this story were completed before Trump publicly asked Ukraine and China to interfere in the 2020 election.
Published with permission of The American Independent.