More Than 450 Former Federal Prosecutors See Trump Obstruction Case
@alexvhenderson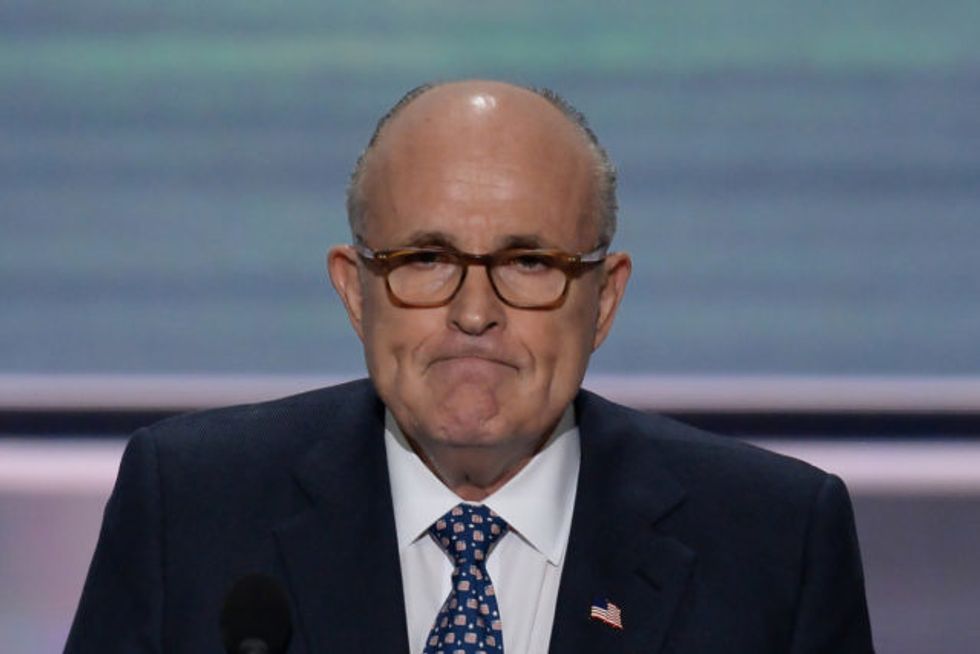 Reprinted with permission from Alternet.
More than 370 former federal prosecutors have signed a letter asserting Donald Trump would have been charged with obstruction of justice based on the information in special counsel Robert Mueller's final report for the Russia investigation, were he not a sitting president of the United States.
The signatures were gathered by a group called Protect Democracy, which includes U.S. Justice Department alumni of every presidential administration since that of Republican Dwight D. Eisenhower (who was elected president in 1952 and left office in January 1961). As of Monday afternoon, at least 375 people have signed the letter—including Bill Weld, a former U.S. attorney and Justice Department official under President Ronald Reagan; Donald Ayer, a former deputy attorney general under President George H.W. Bush; and Jeffrey Harris, who served as an assistant to Rudy Giuliani when he was in the Justice Departure during the Reagan Administration in the 1980s. Giuliani, a Republican and former Democrat, went on to serve two terms as mayor of New York City. [Update: By Monday evening, the number of former prosecutors who signed the letter had increased to more than 450, according to the Washington Post.]
Another Justice Department alumnus who signed the letter was Paul Rosenzweig, who served as senior counsel to Independent Counsel Kenneth Starr.
After Mueller delivered his final report for the Russia investigation to Attorney General William Barr in March, Trump asserted that the report was a total vindication of himself. But that was not what Mueller's report said.
The special counsel concluded that based on the evidence gathered during his investigation, the 2016 Trump campaign's interactions with Russians did not reach the level of a criminal conspiracy; however, Mueller did not say that his investigation completely ruled out the possibility that obstruction of justice had been committed during the Russia probe. Mueller, rather, declined to state whether or not Trump should have been charged with obstruction of justice.
In the letter, the DOJ alumni state: "Each of us believes that the conduct of President Trump described in Special Counsel Robert Mueller's report would, in the case of any other person not covered by the Office of Legal Counsel policy against indicting a sitting president, result in multiple felony charges for obstruction of justice."
The DOJ alumni also agreed that "the Mueller report describes several acts that satisfy all of the elements for an obstruction charge: conduct that obstructed or attempted to obstruct the truth-finding process, as to which the evidence of corrupt intent and connection to pending proceedings is overwhelming." And the letter goes on to offer some examples, including "the president's efforts to fire Mueller and to falsify evidence about that effort" as well as "the president's efforts to limit the scope of Mueller's investigation to exclude his conduct" and "the president's efforts to prevent witnesses from cooperating with investigators probing him and his campaign."
The letter addresses "witness tampering and intimidation," asserting that, according to Mueller's report, Trump "tried to influence the decisions" of his former personal attorney Michael Cohen and his former 2016 campaign manager Paul Manafort "with regard to cooperating with investigators. Some of this tampering and intimidation, including the dangling of pardons, was done in plain sight via tweets and public statements."
Protect Democracy has said that it will continue to update the letter daily when more signatures are added.
You can read the full letter here.